CNN's Republican Debate Is Most-Watched Telecast Ever for Network
By
Face-off has NFL-level ratings with 23 million viewers

Outdraws 1993 debate between Al Gore and Ross Perot, CNN Says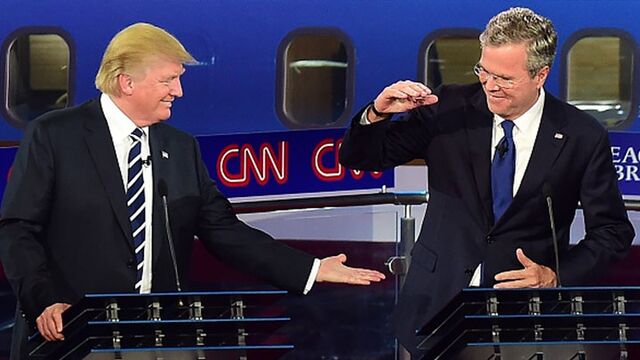 The Republican presidential debate Wednesday night on CNN scored "NFL-level ratings" and was the most-watched event ever on the network.
 
About 23 million people watched the GOP candidates spar at the Ronald Reagan presidential library in California, Nielsen said Thursday in an e-mailed statement. That tops the 16.8 million who watched a 1993 "Larry King Live" show with Al Gore and Ross Perot debating free trade, according to CNN, which is owned by Time Warner Inc.
The viewer numbers underscore the keen interest in the Republican half of the presidential race, which has been pumped up by billionaire Donald Trump and his controversial remarks about Mexican immigrants and women. An earlier GOP debate on Fox News set audience marks as well. Carly Fiorina, trailing in the race so far, according to polls, attacked Trump on Wednesday for remarks he made about her looks.
"I think women all over the country heard very clearly what Mr. Trump said," said Fiorina, a former chief executive officer of Hewlett-Packard Co.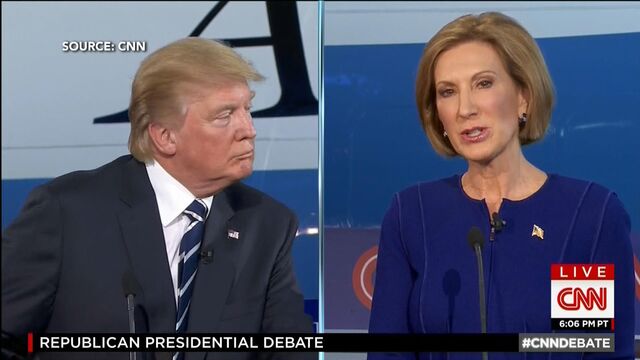 Fiorina's comment marked the most Tweeted minute of the debate, according to Nielsen. Trump, whose name was mentioned in 205,000 Tweets, was the most discussed candidate of the night.
The telecast averaged a 13.5 household rating, Nielsen said. Each rating point equals 1 percent of the 116.4 million U.S. television homes tracked by the company.
All together, CNN broadcast almost five hours of Republican presidential rhetoric on Thursday; the prime-time debate was preceded by an undercard event for four candidates with lower poll numbers.
The Aug. 6 GOP debate on Fox News marked the biggest-ever U.S. audience for a cable telecast other than a sports event, drawing 24 million viewers. The program also more than doubled the network's biggest audience ever, the 11.8 million who tuned in to the 2012 presidential election, the network said at the time, citing Nielsen data.