business
BMW's Rolls-Royce Considering Electric Car as Regulation Dawns
By
Rolls-Royce considers joining other elite brand in electrics

Battery range remains an issue, Rolls-Royce Chief says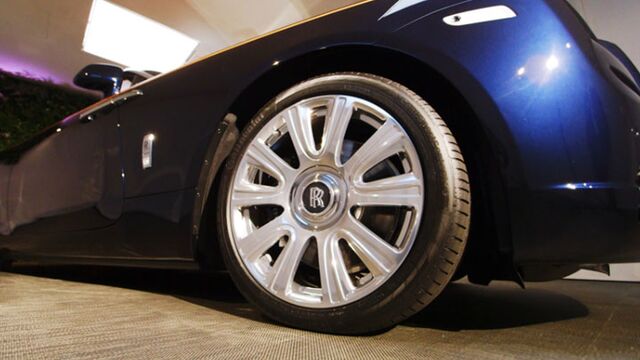 Rolls-Royce Motor Cars may develop an electric vehicle as tighter regulation on auto emissions pushes even the most elite auto manufacturers to look into battery-powered cars.

"Suppose we find a battery technology that can offer ranges that are acceptable to our customers," Torsten Mueller-Oetvoes, head of the BMW AG unit, said in an interview at the Frankfurt International Auto Show. In that case, "I can definitely imagine a fully electric Rolls-Royce."
After previously doubting the viability of electric technology for its cars, Rolls-Royce's new stance reflects increasing pressure on automakers to offer emission-free driving, as cities move to rein in pollution. So far consumers' response to electric vehicles has been tepid because of limited driving ranges and patchy availability of recharging stations. That may change from about 2017 as a "safety net" of charging networks will be in place, according to Jean Pierre Diernaz, electric vehicle director of Nissan Motor Co.'s European unit.

Porsche is also moving in that direction. The Volkswagen AG unit unveiled a four-seat sports car at the Frankfurt car show that accelerates faster than its 911 model and charges in just 15 minutes. With the car, which may go on sale in five years, Porsche is joining sister unit Audi in showcasing a shift into battery-powered vehicles by traditional horsepower-driven brands.
Rolls-Royce hasn't made a final decision on producing an electric car or a plug-in hybrid vehicle, and there's no firm time frame for the move, Mueller-Oetvoes said. (For more news from the Frankfurt auto show, please see SHOW.)
— With assistance by Richard Weiss
Before it's here, it's on the Bloomberg Terminal.
LEARN MORE