business
Abbott Fights to Keep Leadership in Snap Australian Ballot
By
Ex-Cabinet minister Malcolm Turnbull challenges for top job

Abbott says he expects to win leadership battle Monday night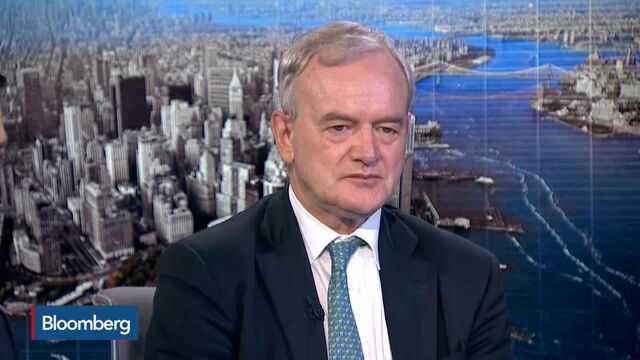 Prime Minister Tony Abbott is fighting to save his job after Cabinet colleague Malcolm Turnbull challenged him for the leadership -- triggering a snap vote that may see Australia get its sixth prime minister in eight years.
Turnbull said Abbott had failed to provide the "economic leadership" that Australia needs during his two years as prime minister. Abbott said he offered stability and was confident he'd defeat Turnbull in the ballot of Liberal Party lawmakers later Monday.
"The prime ministership of this country is not a prize or a plaything to be demanded," Abbott told reporters some two hours after Turnbull stepped down as communications minister and announced his challenge. "It should be something which is earned by a vote of the Australian people."
Abbott, 57, has struggled to resurrect the conservative government's popularity amid slowing growth and a stalled economic agenda, and only narrowly survived a leadership challenge in February. Polls show that Turnbull, 60, is about three times more popular with voters -- an edge that will prove crucial if the governing coalition is to come from behind and beat the opposition Labor party in elections due by the end of 2016.
'Game Over'
"This could well be game over for Abbott," said Paul Williams, a political analyst at Brisbane's Griffith University. "Turnbull wouldn't call a challenge half-cocked. He would have already counted the numbers and would be confident he's got enough to win."
Government ministers including Treasurer Joe Hockey and Defense Minister Kevin Andrews took to the airwaves in support of Abbott, whose popularity evaporated after the government announced surprise spending cuts to health and education in its first budget last year. Foreign Minister Julie Bishop will be Turnbull's running mate in the ballot and stand as deputy leader, Sky News reported.

The S&P/ASX 200 Index, the country's benchmark equities gauge, which closed before Turnbull launched his challenge, gained 0.5 percent to 5,096.50. The Australian dollar was little changed after the announcement at 70.82 U.S. cents.
"A clear decision this week is a positive, either way," George Boubouras, Melbourne-based chief investment officer at Contango Asset Management Ltd., which oversees about A$900 million ($637 million), said by phone. "It's all about business confidence."
Take Action
Turnbull, who led the Liberals in opposition for 15 months before he was ousted by Abbott by one vote in December 2009, said Monday colleagues and ordinary Australians had urged him to take action.
"Ultimately the prime minister has not been capable of providing the economic leadership our nation needs," Turnbull told reporters in Canberra. "He has not been capable of providing the economic confidence that business needs."
The country needs "a different style of leadership," he said. "A style of leadership that respects the people's intelligence, that explains these complex issues and then sets out the course of action we believe we should take, and makes a case for it. We need advocacy, not slogans."
Economic Reforms
Abbott's Liberal-National coalition government has trailed Labor in opinion polls for months, as the economy experiences its weakest run of growth since the recession in the early 1990s. Business leaders are critical of the government's lack of resolve to overhaul an outdated tax system and labor market -- reforms seen as essential to boost growth as the post mining-investment boom economy struggles to fire up.
A Newspoll published in The Australian newspaper Sept. 7 put support for the government at 46 percent against the opposition's 54 percent. The survey showed 41 percent of voters prefer Labor leader Bill Shorten as prime minister, against Abbott on 37 percent.

While Abbott was a successful opposition leader and helped tear down two Labor leaders with his attacks on government policy, that combative style hasn't helped him as prime minister.
Unflagged spending cuts in his first budget in May 2014 angered voters, while his decision to bestow a knighthood on Queen Elizabeth's husband Prince Philip in January was ridiculed and exacerbated a perception that he's out of touch with public opinion.
The leadership turmoil is reminiscent of the Labor government, which saw first term Prime Minister Kevin Rudd ousted by his deputy Julia Gillard in a party room coup -- only to claw his way back to the top job weeks before the September 2013 election.
"We cannot, we must not, become a carbon copy of the Labor party," Hockey told reporters Monday. "We cannot and must not make the same mistakes that were made in the Rudd and Gillard years."
While many Liberal lawmakers view Turnbull as their best chance of re-election in national polls due by the end of next year, he is disliked by conservative colleagues put off by his support for same-sex marriage and fears he will bring back carbon pricing.
— With assistance by Michael Heath, Adam Haigh, and James Paton
Before it's here, it's on the Bloomberg Terminal.
LEARN MORE