China Fixed-Asset Investment Tumbles to Lowest Since 2000
Bloomberg News
Industrial output rose 6.1% in August, missing estimates

3.5% real estate investment gain was one-tenth the 2010 pace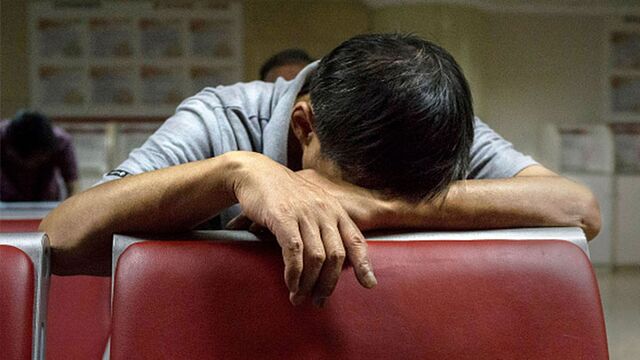 China's fixed-asset investment rose at the slowest pace in 15 years and industrial production trailed analyst estimates, raising further question marks over the effectiveness of government efforts to revive growth.
Investment excluding rural households climbed 10.9 percent in the first eight months, the National Statistics Bureau said Sunday, versus 11.2 percent median projection of economists surveyed by Bloomberg.

Industrial output rose 6.1 percent in August from a year earlier, missing the 6.5 percent estimate.


Retail sales rose 10.8 percent in August, beating the projected 10.6 percent gain and July's 10.5 percent rise.

"The economy is showing no sign of recovery," said Ding Shuang, chief China economist at Standard Chartered Plc in Hong Kong. "From the perspective of monetary policy, the government has done what it can, but demand from the real economy needs to pick up to really make use of that."
The weakening economic figures underscore the challenge the government faces in meeting its growth target of 7 percent this year, as exports decline and producer price deflation deepens. Factory shutdowns in Beijing and surrounding provinces before a Sept. 3 military parade in the capital may also have contributed to the weaker-than-forecast output reading.
'Weak Side'
"Demand for industrial products from domestic and overseas markets is still on the weak side," Jiang Yuan, senior statistician at NBS, wrote in a statement issued with the report. "Downward pressure on industries is still relatively big."
A Bloomberg gauge of monthly estimated gross domestic product increased 6.64 percent in August, in line with the July reading of 6.63 percent.
Retail sales were the bright spot in Sunday's data releases. Transactions picked up in part on higher food prices, signaling resilient consumption.
Investment in real estate development rose 3.5 percent in the first eight months of the year, down 0.8 percentage point from the January to July period. That reading was less than a tenth of the pace during the same period five years earlier.

"Weighted by the pressure of property destocking and weak land sales, real estate developers lack willingness to invest," Wang Baobin, senior statistician at NBS, wrote in a statement.
Electricity output rose 1 percent from a year earlier in August, suggesting that factories aren't seeing activity pick up.
The finance ministry recently called for stronger fiscal policy to counter the sluggishness. In addition, the central bank has cut interest rates five times since November and lowered required reserves banks need to set aside.