Wynn Resorts Shares Continue Fall After Junket Theft
by and
Third day of losses brings decline to about 10 percent

Setback for junket operator Dore seen hurting Macau action
Wynn Resorts Ltd., the casino company founded by billionaire Steve Wynn, continued to drop on Friday after reports this week that as much as $258 million may have been stolen from a junket operator that brings gamblers to its Macau casino.
The shares were down 2.8 percent to $67.72 at the close in New York. It was the third day of declines that have shaved about 10 percent off the company's market value.
The amount stolen from junket operator Dore, which acts as a middleman for high rollers, could range from HK$200 million to HK$2 billion, according to a report by Daiwa Capital Markets analysts led by Jamie Soo. Michael Weaver, a spokesman for Wynn, said the casino operator hadn't lost any money and wasn't owed any by Dore.
The loss could have a ripple effect on the Macau casino industry if investors lending to the junket operators cut back and gamblers have less money to spend, Soo, the Daiwa analyst wrote. A theft reported last year at another junket prompted just such a liquidity squeeze, he said.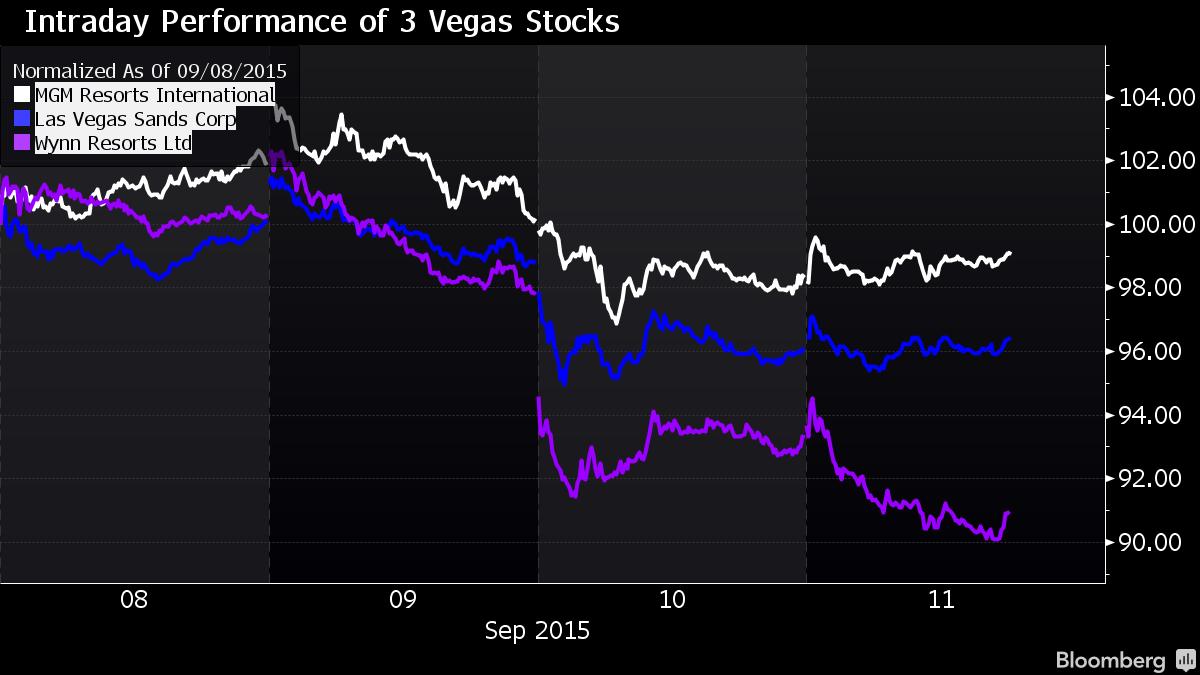 Junket operators have played a critical role in the development of Macau into the world's largest gambling hub. They establish relationships with players on the mainland, bring them to the casinos and lend them money to play, important in a market where money transfers and bad debt collections are restricted.
The casinos provide dealers, chips and private rooms where the junket operators bring their clients. The money up to there is handled by junket employees, a situation that can make it difficult for the casino to monitor.
"That kind of relationship is always vulnerable to attack," said Derk Boss, a casino security consultant in Las Vegas. The junket operators, he said, "are very powerful and work very much independently."
Dore Entertainment Co., founded in 2006, was the first junket operator to work with Wynn, according to the website Macau Gaming Watch, which cited a filing at the Hong Kong Stock Exchange.
The company operates two VIP rooms with at least 25 tables in total at the Wynn Macau, according to Anthony Wong, a UBS Securities analyst. The casino had 461 tables at the end of last year, according to a public filing.
Dore posted a statement on its website that said a former manager had conducted unauthorized actions which "severely impacted the company's interest and reputation," according to a research note Friday from Union Gaming Research. "Due to the seriousness of this event, which involved fraud, the group has filed a police report," Dore said in the statement.
Union Gaming said a visit to the Wynn Macau overnight suggested that Dore's business there was operating as usual.
Before it's here, it's on the Bloomberg Terminal.
LEARN MORE