business
Emerging Stocks, Currencies Rally as Traders Push Out Fed Bets
Taylor Hall and Natasha Doff
IMF lowers 2015 global economic growth forecast to 3.1%

Brent Crude trades above $51 a barrel, highest since late Aug.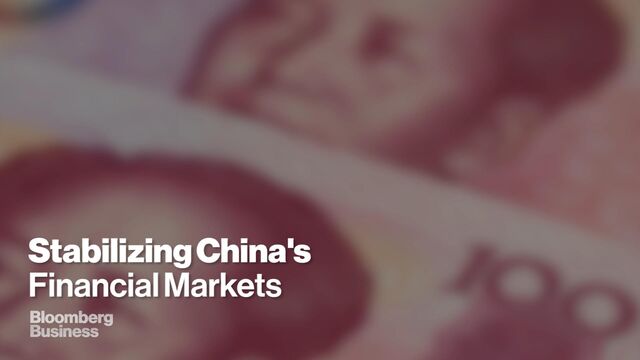 Emerging-market stocks gained for a fifth day and currencies rose to the strongest level against the dollar in five weeks as traders bet the Federal Reserve will further delay increasing U.S. interest rates amid signs that global growth is faltering.
The MSCI Emerging Markets Index rallied 0.9 percent to 828.68 in New York, the highest level in two weeks. A measure of energy companies rose the most among 10 industry groups as Brent crude traded above $51 a barrel. A Bloomberg gauge tracking 20 developing-nation currencies jumped 0.8 percent, led by commodity exporters including Colombia, Brazil and Russia.
Stocks and currencies extended gains after the International Monetary Fund cut its outlook for global economic expansion this year and said economies in advanced nations will accelerate only marginally. The worsened outlook bolstered speculation that the Fed will further delay an increase to the near-zero U.S. interest rates that have propped up demand for riskier assets in developing nations. The U.S. monetary authority cited "recent global economic and financial developments" that might damp growth when it decided not to raise the federal funds rate last month.
Fed Outlook
"If you have IMF data that's pointing to slower global growth, effectively the expectation would be that monetary policy would be looser for longer," Wayne Lin, a money manager at QS Investors in New York, said by phone. "The bigger picture is that you're not going to have a drastic or dramatic increase in short-term interest and potentially more quantitative easing in Europe and Japan, and the beginning of a Chinese version of quantitative easing."
The probability the U.S. central bank will raise borrowing costs this year has dropped to 34 percent, from 60 percent odds at the end of August, according to futures data compiled by Bloomberg. Goldman Sachs Group Inc. says there's a chance the Fed will delay its planned interest-rate increase well into 2016, or even later.
The Bloomberg commodity index jumped 1.7 percent to the highest level since late August. Colombia's peso climbed 1.7 percent as faster-than-forecast inflation in the country bolstered the case for higher interest rates.
Brazil, Russia
The real strengthened for a third day, rising 1.5 percent. The Ibovespa added 0.3 percent, extending its longest rally in 13 months. Brazilian assets gained amid optimism that government spending cuts will be upheld in a Congressional vote, easing concern that the country won't be able to avoid further credit rating cuts.
Russia's ruble strengthened 2.2 percent to a two-month high against the dollar. The Micex Index rallied 1.1 percent. Brent crude, the country's biggest export, rose above $51 a barrel as speculation mounted that falling production will ease a global supply glut.
The recent selloff in developing-market assets, including Mexico's and Malaysia's currencies, has opened up investment opportunities not seen for decades, according to Franklin Templeton's Michael Hasenstab. In an interview posted on YouTube Monday he said he's buying the Mexican peso, Malaysian ringgit and Indonesia's rupiah, while avoiding assets in Turkey, South Africa and Russia. He's also betting on an increase in U.S. Treasury yields and sees the dollar strengthening against the euro, yen and the Australian currency.
China Slowdown
The IMF left its outlook for China's growth this year at 6.8 percent and 6.3 percent for next year and said "cross-border repercussions" of slowing Chinese growth "appear greater than previously envisaged." Chinese stocks in Hong Kong posted their best four-day gain since April as automakers resumed their advance and casino operators extended gains. Mainland markets were closed for a holiday.
"The dark picture for emerging market growth will continue to weigh on emerging market assets over the next months," Bernd Berg, director of emerging markets strategy at Societe Generale in London, said by e-mail. "I see no quick turnaround in the fortunes for emerging markets."
Relative Value
The developing-nation equity measure has fallen 13 percent this year and trades at 11 times projected 12-month earnings, data compiled by Bloomberg show. The MSCI World Index has dropped 4 percent in 2015 and is valued at a multiple of 15.3 The extra yield investors demand to own emerging-market debt over U.S. Treasuries narrowed one basis point to 415 basis points, according to JPMorgan Chase & Co. indexes.
Nine industry groups rose Tuesday, as energy companies rallied 2.2 percent to a two-week high.
The Jakarta Composite Index posted the biggest two-day gain since September 2013 and the rupiah jumped 1.8 percent, leading gains in developing-nation currencies. President Joko Widodo last week asked state energy firm PT Pertamina to recalculate domestic fuel prices as part of a third batch of policy stimulus set to be announced on Thursday.
The five-day rally in emerging-market stocks doesn't represent the start of a bull market, Morgan Stanley analysts said in a strategy note. The earnings outlook is weak globally and valuations are getting closer to long-term averages, signaling that the gains will peter out, they wrote.
— With assistance by En Han Choong
Before it's here, it's on the Bloomberg Terminal.
LEARN MORE