Shale Producers Clobbered by Oil Rout Face Added Iran Supply
By
Democrats defeat Republican resolution by 58-42 vote

Iranian output fell 1 million barrels a day after sanctions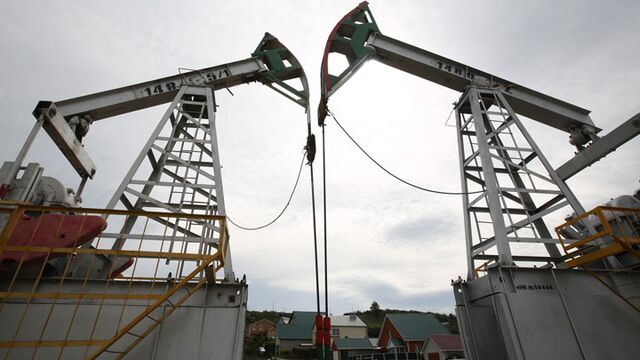 Shale oil producers already awash in a supply glut face added crude as early as next year after an agreement to ease sanctions on Iran cleared a Senate obstacle.
A Senate vote Thursday paved the way for President Barack Obama to ease financial penalties for doing business with Iran. Democrats kept Republicans' disapproval resolution from advancing in a 58-42 procedural vote, with 60 required. That may allow additional Iranian exports to hit the market as early as the first quarter of 2016. New supplies will exacerbate a global oversupply that sent oil tumbling by more than half in the past year, and add to the woes of the cash-strapped shale industry. 
"It's more crude in a market that is already well supplied," said Sarah Emerson, managing director of ESAI Energy Inc., a consulting company in Wakefield, Massachusetts. "It's certainly not going to make things any better."

The shale boom, which boosted U.S. production to the highest in about 40 years, helped offset the loss of Iranian exports after the U.S. and the European Union imposed sanctions on the Islamic Republic's oil sales in July 2012 in an effort to force the country to curtail its nuclear program.
At its lowest point, Iranian production fell by about 1 million barrels a day, the equivalent of losing all the oil pumped from North Dakota, according to data compiled by Bloomberg.
While there are varying estimates on just how much crude Iran can return to the market, August output was 675,000 barrels a day lower than in December 2011. According to forecasts from the U.S. Energy Information Administration, that will be almost double the production cuts by U.S. producers from now through the next year.