Brazil Returns to Junk as Bonanza Ends and Crisis Traps Levy
By
S&P downgrades credit rating to BB+ with negative outlook

Levy reaffirms Brazil's commitment to fiscal consolidation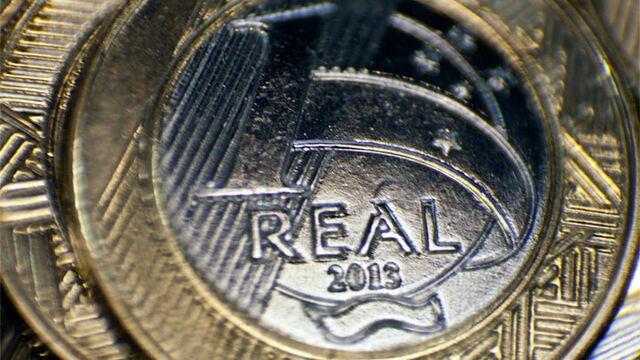 Brazil is junk -- again.
Seven years after Standard & Poor's lifted the nation's credit rating to investment grade, reflecting the rising influence of emerging markets, Latin America's largest economy has lost its vaunted designation.
S&P's decision late Wednesday to cut Brazil's rating one step, to BB+ with a negative outlook, underscores its worsening economic and political prospects, as well as the troubles plaguing other developing nations, including China and Russia. Both Fitch Ratings and Moody's Investors Service still rate Brazil investment grade.

The rating company's move was a response to the failure of President Dilma Rousseff's administration to maintain the economic bonanza Brazilians enjoyed for most of the past decade. Now, the country faces the deepest recession in a quarter century, a growing budget deficit, a wide corruption probe and a fractured ruling coalition.
The downgrade threatens Rousseff's ability to avert further deterioration. It also rekindles speculation about the future of her finance minister, Joaquim Levy. His mandate has been to shore up Brazil's finances and help avert Wednesday's downgrade.
"The single largest accomplishment of the last 10 years was getting that investment grade," said Wilbur Matthews, chief executive officer of Vaquero Global Investment LP in San Antonio, Texas, who oversees emerging-market debt. "You would have thought they would have fought harder" to keep it.
Emboldened by accusations that Rousseff has mismanaged the economy, members of the opposition and her critics within the government have rebelled in recent months against proposals to bolster fiscal accounts with tax increases and spending cuts.
The downgrade comes at a particularly difficult time. Rousseff's popularity is at a record low amid an investigation into corruption that allegedly occurred while she was chairman of the state-run oil company. This has helped fuel calls for her impeachment and sparked a wave of nationwide protests.
Political Crisis
"Today's news makes the political situation even worse," said Roberto Padovani, chief economist at Banco Votorantim SA in Sao Paulo. "I don't like to talk about the possibility of impeachment or resignation, but the political crisis is crimping economic policy."
The real, the worst performing currency in emerging markets this year, fell 2.64 percent to 3.8798 per U.S. dollar at 9:55 a.m. local time, extending its year-to-date decline to 32 percent. Swap rates maturing January 2016 surged 18 basis points to 14.56 percent as traders increased bets the central bank will need to resume interest rate increases to keep a lid on inflation.
Brazil is the second so-called BRIC nation that S&P has cut to junk amid a bust in commodity prices. It now shares the same rating level as Hungary, Indonesia and Russia, which was downgraded in January, according to S&P's scale.
Jim O'Neill coined the term BRIC while serving as a top Goldman Sachs Group Inc. economist in 2001, correctly predicting a surge in growth for Brazil, Russia, India and China that subsequently cooled.
The downgrade could serve as a wake-up call and reinforce Levy's message that legislators need to act faster to shore up fiscal accounts.
Lawmaker Opposition
The Senate this week delayed voting on a bill that would increase revenue by creating incentives for Brazilians to repatriate money parked illegally offshore. And in recent months, lawmakers opposed the government by approving legislation to increase salaries for some federal workers and lift retirement payouts. Rousseff fought back with vetoes.
"This decision by S&P will bring about the implementation of measures we talked about today, such as the repatriation of assets," Delcidio Amaral, the government's leader in the Senate, said Wednesday. "We're going to work to change things."
Brazil will take legislative action to boost efficiency and productivity to spur growth, Levy said in an e-mailed statement following the downgrade. Macroeconomic measures this year already are reflected in the rebalancing of external accounts and lower inflation expectations for 2016 and 2017, he added.
S&P cited mounting political challenges and a 2016 budget proposal that envisions "yet another change to the primary fiscal target less than six weeks after the previous downward revision."

The government forecast in August a 2016 fiscal deficit excluding interest payments of 30.5 billion reais ($7.9 billion), or about 0.5 percent of gross domestic product. That's a sharp contrast with the forecast for a targeted surplus of 2 percent at the beginning of the year and a revision to 0.7 percent announced in July.
Levy, a University of Chicago-trained technocrat with a reputation for tough budget cutting, took office in January. Since then, Congress has refused to back key points of his austerity plan as the economy worsened, raising speculation he would resign. He said on Saturday he has never discussed quitting.
Even so, the downgrade is "probably a personal defeat for Levy," said Alberto Ramos, the chief Latin America economist for Goldman Sachs in New York. "He lost a battle, though he hasn't necessarily lost the war yet."
For more, read this QuickTake: Brazil's Highs and Lows