business
EU's Executive Arm Proposes Distributing Refugees Across Region
By and
Plan would relocate 160,000 in Italy, Hungary and Greece

European Commission chief calls on EU members to share burden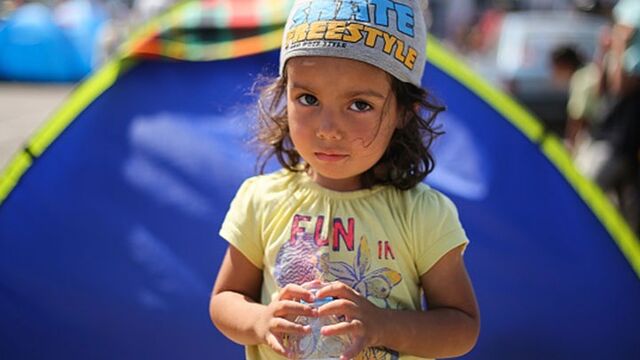 Jean-Claude Juncker, president of the European Union's executive arm, rolled out a proposal on Wednesday to distribute 160,000 refugees from war-torn areas in northern Africa and the Middle East across the EU.
Juncker urged the bloc's 28 members to share the burdens -- financial, political and moral -- of caring for the asylum seekers who hazard the journey across the Mediterranean Sea. They will be resettled from Greece, Italy and Hungary, which are primary entry points into the EU. Here's a breakdown of his proposal by country:

Juncker took into consideration factors such as the country's size and its economic might to determine the number of people the member state should take in. Here's a per-capita look at the proposed distribution of refugees:

Before it's here, it's on the Bloomberg Terminal.
LEARN MORE