Wall Street Tells Investors to Chill Out Over Chinese Contagion
Simon Kennedy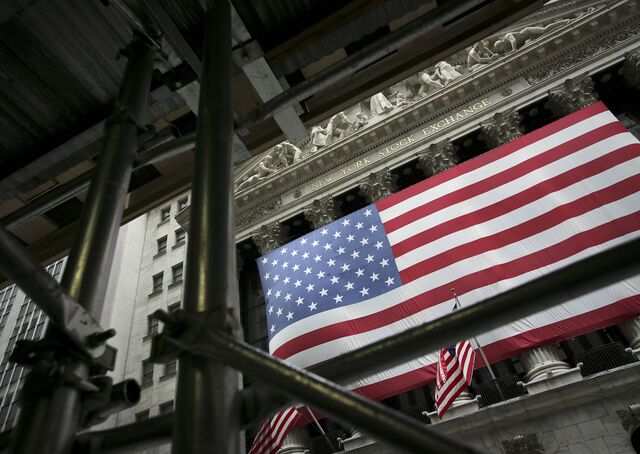 The slowdown in China that took financial markets on a wild ride the past month won't be enough to hobble the world's biggest developed economies.
That's the consensus from economists at Goldman Sachs Group Inc., Deutsche Bank AG and JPMorgan Chase & Co., with forecasts that could help quell investor concerns over a deceleration in the world's No. 2 economy.
Number-crunching by JPMorgan Chase economists Joseph Lupton and David Hensley suggests that if China's expansion slows by 1 percentage point, the spillover to industrial nations is just 0.2 point of gross domestic product.
"It doesn't mean there isn't a negative effect, it just means that some of the positive supports are there," said Lupton in a webcast.
The supports include lower commodity prices thanks to weaker Chinese demand, and increased capital flows to other destinations. That gives a boost to purchasing power, and puts a cap on borrowing costs in financial markets outside China. Also, just 2.5 percent of global GDP is exported to China, and much of that is composed of goods still in the production process, which are then shipped back out.
There will still be some victims from China's weakening, namely the emerging markets including Brazil and Russia that churn out raw materials, or rely on exports for economic strength. JPMorgan Chase estimates that a slowdown in China has a one-for-one hit on such economies, meaning the biggest global threat may be an emerging-market slump.
Limited Impact
At Deutsche Bank, economists led by Peter Hooper suggest that such concerns are overblown. They reckon China's stock market, which has tumbled since June, is divorced from the overall economy and that the yuan's slide will be contained.
As for Europe, Deutsche Bank is sticking by its forecast for the euro-area economy to grow 1.4 percent this year.
Also relaxed are Goldman Sachs economists Sven Jari Stehn and Jan Hatzius, who concluded that the drag on the U.S. will be minimal. With only about 7 percent of exports headed to China, they estimate the total spillover from the recent Chinese downdraft and devaluation on the U.S. to be around 0.2 percentage point.
"But the uncertainty is significant in light of the difficulty of disentangling financial spillovers and the continued downside risks to the Chinese economy," the Goldman Sachs economists said.
For more, read this QuickTake: Political Asylum
Before it's here, it's on the Bloomberg Terminal.
LEARN MORE