business
Gundlach Says Oil Rally Would Be Short-Lived Due to Imbalance
By
Quick surge for stocks, commodities could sway Fed, he says.

DoubleLine Total Return beating 90 percent of peers this year.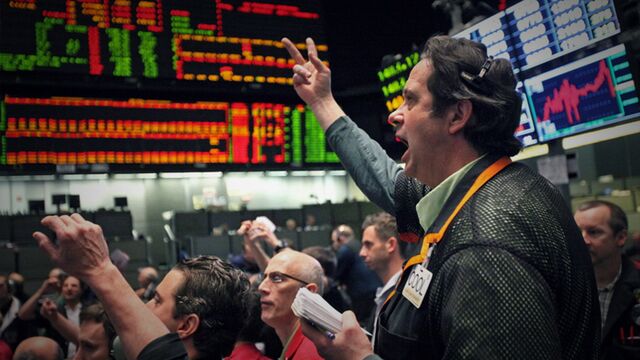 Any jump in the price for oil is likely to be short-lived, according to Jeffrey Gundlach, co-founder of DoubleLine Capital.
"We're not looking at a big oil rally" any time soon because of an imbalance in supply and demand, Gundlach said on a wide-ranging webcast on Tuesday from Los Angeles.
In the near term, crude prices may reach $55 a barrel, he said. That along with a strong stock rally could nudge the Federal Reserve toward raising interest rates this month, the fund manager said, though he called the scenario unlikely. Current levels for nominal economic growth and commodity prices aren't supportive of an immediate interest rate hike by the central bankers, he said, adding that the Fed has a "'watch out' signal" rather than an "all clear."
The price for Brent crude oil has fluctuated since falling below $45 a barrel two weeks ago amid volatile markets and concern over China's slowing demand. Crude oil prices, down almost 14 percent this year, rallied in London as a late-day surge in Shanghai stocks spurred investor optimism across global markets.
Growth Downgrade
Global economic growth for this year and next will probably get "downgraded," Gundlach said, pointing to sluggishness and uncertainty in China.
The manager's $48.5 billion DoubleLine Total Return Bond Fund returned 2.4 percent this year through Sept. 4, beating 90 percent of peers, according to data compiled by Bloomberg. Over five years, it's returned an annualized 6.3 percent, outpacing 99 percent of rivals.
Gundlach also oversees the 5-year-old DoubleLine Core Fixed Income Fund, which has returned 1.6 percent this year, beating 97 percent of comparable funds, according to data compiled by Bloomberg. In the past five years, the $4.5 billion fund has outperformed 98 percent of peers.
Before it's here, it's on the Bloomberg Terminal.
LEARN MORE