politics
Hedge Funds Misjudged Puerto Rico Bond Risk, Democrats Say
Billy House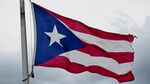 Some hedge fund managers are trying to affect the outcome of Puerto Rico's debt crisis to pad profits rather than accept losses from investment miscalculations, U.S. House Democrats said in a policy paper.
It is "unjust and unrealistic" to demand full repayment on investments that were known to be risky, said the study, which criticized the funds' opposition to legislation proposed in Congress that would let Puerto Rican agencies seek Chapter 9 bankruptcy protection.
"They are now pushing teacher layoffs, pension cuts, and other quality-of-life reductions for Puerto Ricans as the 'solution' to the crisis in a self-serving attempt to enlarge their profits," according to the report.
The paper, titled "Profit At Any Cost" and prepared by the Democratic staff of the House Natural Resources Committee, was released Friday. Lawmakers return Sept. 8 from their summer recess.
Republicans who lead both chambers of Congress have signaled little urgency in aiding Puerto Rico. Delays in the island's development of a financial restructuring plan make it tougher to advance a Chapter 9 bill, Representative Tom Marino, a Pennsylvania Republican and chairman of a House Judiciary panel overseeing bankruptcy legislation, said earlier this week.
The timing of the report's release coincides with Democratic presidential candidate Hillary Clinton's Friday visit to Puerto Rico, her first campaign stop there since 2008. She backs giving Puerto Rico's municipal agencies the ability to pursue Chapter 9 bankruptcy, but says it should be used judiciously.
Junk Rating
Junk-rated Puerto Rico and its agencies have piled up $72 billion in debt, more than any state except California and New York, as the government borrowed to paper over budget deficits. Puerto Rico defaulted for the first time in August when it paid just $628,000 of $58 million due from one of its agencies.
U.S. Treasury Secretary Jacob J. Lew said in July no federal bailout is being considered for Puerto Rico though a bankruptcy regime is needed to allow the commonwealth to meet its financial challenges.
While mostly referring to hedge funds in general terms, the Democrats' paper described some activities of specific funds. It cited published accounts that the following funds paid for lobbying in Washington against the Chapter 9 legislation: BlueMountain Capital Management; Angelo, Gordon & Co.; Knighthead Capital Management; D.E. Shaw Galvanic Portfolios; and Marathon Asset Management.
BlueMountain Lawsuit
The report also pointed to a lawsuit filed by BlueMountain challenging a Puerto Rico law that would allow public corporations to restructure their debt. The commonwealth last month petitioned the U.S. Supreme Court to reinstate the law after a U.S. Court of Appeals agreed with a San Juan judge who threw out the law in February.
Spokesmen for Angelo Gordon and D.E. Shaw said they had no comment on the report.
BlueMountain, in an e-mailed statement, said it and other Puerto Rico Electric Power Authority bondholders have committed to a deal with PREPA that restructures the authority's obligations. That restructuring would help the authority maintain long-term solvency through modernization of power generation and distribution systems, BlueMountain said.
That deal isn't final and relates to just one piece of Puerto Rico's $72 billion of debt. There were no immediate responses to the Democratic study from the other funds Friday.
Bills in Congress
Puerto Rico's non-voting member of Congress, Pedro Pierluisi, is sponsoring a bill to give the island's agencies access to bankruptcy court. The measure, H.R. 870, lacks Republican co-sponsors and hasn't advanced from a House Judiciary subcommittee.
A group of Senate Democrats led by Richard Blumenthal of Connecticut and Chuck Schumer of New York, the third-ranking Senate Democrat, are sponsoring a similar bill, S.1774.
The Democratic study was sought by the Natural Resources panel's top Democrat, Representative Raul Grijalva of Arizona. It criticized investment firms for lobbying against bankruptcy protection and pushing instead for government austerity measures as the response to Puerto Rico's crisis.
The Democratic study said an austerity agenda would exacerbate Puerto Rico's economic woes. The crisis will deepen if Congress doesn't allow orderly debt restructuring, it said.
Public Interest
The report said that although most of all investors would lose money, a bankruptcy proceeding offers the benefit of a structured process "overseen by an independent entity with the public's interest in mind."
House Judiciary Chairman Bob Goodlatte, a Virginia Republican, and Marino said in a joint statement in July that they were "actively assessing the merits of any potential congressional response."
They said Republican members of the committee were concerned that allowing agencies to file for bankruptcy "would not, by itself, solve Puerto Rico's difficulties, which are associated with underlying, structural economic problems."
A House Judiciary Committee spokesman, Kathryn Rexrode, said in an e-mail this week that there are no new developments regarding congressional action on Puerto Rico's crisis. She said had no comment on the Democratic report.
The Democrats' study contended the hedge funds knew the bonds were risky and bought them anyway, and now are trying to manipulate the outcome of the crisis to maximize their profits at public expense.
Junk Status
As various Puerto Rican bonds were downgraded to junk or near-junk status over several years, the paper said, certain hedge funds bought them, assessing the risk to be lower than was indicated by professional ratings agency assessments.
The study goes on to include specific references to documents that contained warnings to investors in advance of bond sales tied to entities such as Puerto Rico's Electric Power Authority, Aqueduct & Sewer Authority, Highway and Transportation Authority, Employees Retirement System and Infrastructure Financing Authority.
"Hedge fund managers bet that the high risk was a chance for higher profits," said the Democratic study, adding that "Puerto Rican families should not be required to pay the price of that miscalculation, in which they had no part.
''This is true for Puerto Rico and anywhere else a hedge fund tries to squeeze a profit from people who had nothing to do with their investment decisions,'' the study concluded.
(Updates with BlueMountain comment in 12th paragraph.)
Before it's here, it's on the Bloomberg Terminal.
LEARN MORE