Apollo's McGraw-Hill Education Files for Initial Offering
Alex Barinka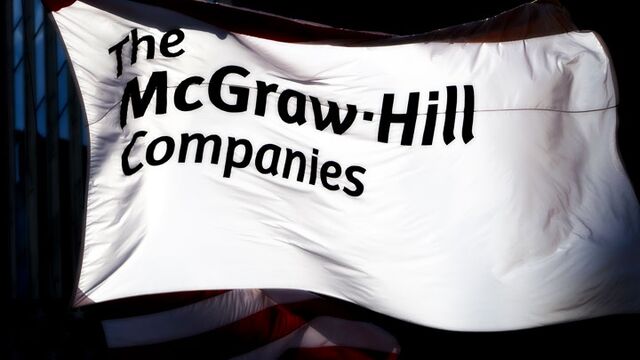 McGraw-Hill Education Inc., the educational publisher bought by Apollo Global Management LLC for $2.4 billion in March 2013, filed for an initial public offering in the U.S.
The company used a $100 million placeholder, an amount used to calculate registration fees that may change, in a filing Friday with the U.S. Securities and Exchange Commision. Proceeds from the IPO will be used for general corporate purposes, according to the filing.
McGraw-Hill Education has been around for about 125 years and has evolved into an online educational company from being primarily a textbook publisher, the prospectus shows. It sells its materials to about 250,000 higher education instructors and 13,000 grade-school districts, for kindergarten through 12th grade. In the first six months of the year, more than half of the revenue from the company's biggest segment, higher education, came from digital-learning tools.
The New York-based company didn't indicate which exchange it will apply to be listed on after the offering. It plans to use the symbol MHED. No banks were named in the filing.
McGraw-Hill Cos. sold McGraw-Hill Education to Apollo in 2013 and subsequently changed its name to McGraw Hill Financial Inc. Following the IPO, Apollo will continue to control a majority of the company, the filing shows.
Shares of Houghton Mifflin Harcourt Co., which also sells textbooks and learning materials, have surged since its 2013 IPO. The stock is up 89 percent through Thursday's close.
McGraw-Hill Education names Houghton Mifflin as a competitor in its prospectus, as well Pearson Plc.