Hampton Creek Throws Eggs at the FDA
The regulator says the upstart must rename its Just Mayo
By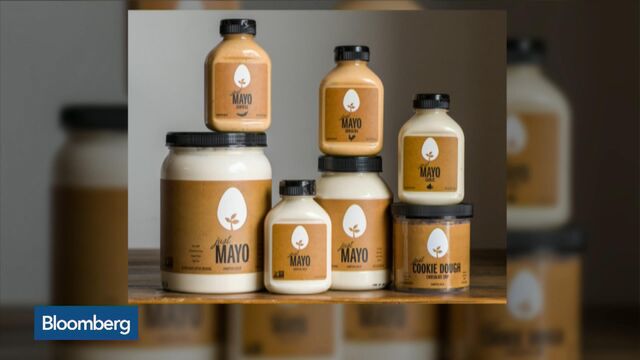 Ask U.S. food regulators, and they'll tell you that mayonnaise has to contain eggs, as it has for the past two centuries. But Josh Tetrick, the Silicon Valley entrepreneur hellbent on disrupting a host of food staples with his plant-based substitutes, gives a far different response: Who cares? "I think it is stupid we can't call our product mayonnaise," Tetrick says of his two-year-old Just Mayo eggless spread. "I think it's ridiculous. We're definitely not changing the name."
That defiant stance seems to put Tetrick's company, Hampton Creek, on a collision course with the Food and Drug Administration. The agency on Aug. 12 issued a warning letter listing a litany of rules broken by its Just Mayo and Just Mayo Sriracha products, including the use of "Mayo" in the name and the image of an egg on the label that may imply it meets the agency's standard definition for mayonnaise—eggs and all. "This is one of the most blatant violations of the standard-of-identity rules that I've seen in a long time," says Elizabeth Campbell, a former acting head of the FDA's office of food labeling, who now works at EAS Consulting Group.
One reason Tetrick is loath to back down: This is unlikely to be the last time a Hampton Creek product flaunts conventional notions of exactly what's supposed to be inside a well-known food item. His company makes plant-based egg substitutes, and he wants to upend the global food system by replacing animal proteins with sustainable, cheaper, and healthier vegetable ones. In the next five months, Hampton Creek plans to roll out scrambled eggs, pancakes, waffles, muffins, and other breakfast foods, as well as salad dressings like Caesar and blue cheese. None will contain eggs. Mayo will bring in one-eighth of the company's revenue next year, Tetrick predicts, without disclosing what that revenue will be. "The 'Just Mayo' thing is a blip compared to the wider array of issues there are," he says.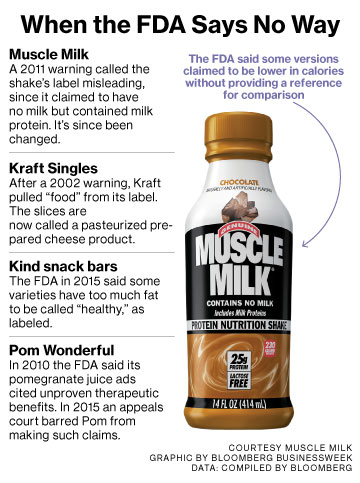 Hampton Creek has raised $120 million in funding, including a $90 million round last December, according to researcher CrunchBase. Its investors include Silicon Valley venture capital luminaries Peter Thiel and Vinod Khosla, as well as Bill Gates. The company is the latest in a string of Silicon Valley upstarts that have tried to change the world only to run smack into the reality of bureaucratic red tape governing the decades-old industries they're seeking to transform. 23andMe had to halt sales of its health-related DNA analysis service to most consumers after receiving an FDA warning letter in 2013, because it failed to get FDA approval before marketing it. Its ancestry analysis service wasn't affected. Tesla Motors can't operate stores in Arizona and Texas because of state laws there prohibiting carmakers from bypassing local dealers and selling vehicles directly to consumers. And Uber Technologies, the online car service, has faced challenges from local governments in San Francisco and New York trying to cap the company's growth or force it to treat its drivers as employees instead of contractors.
Even if he can't rewrite two centuries of cooking tradition, Tetrick believes he can rewrite the FDA's rules, just as Uber has fought back against cities trying to stop its challenge to the taxi industry. Earlier this year, Hampton Creek hired two powerful Washington insiders to help wage its battle. Former Obama administration Secretary of Health and Human Services Kathleen Sebelius was brought in to advise the company in July. And Heather Podesta + Partners, run by the prominent Democratic Party fundraiser, registered to lobby for the company in June. Its filing said the firm would educate lawmakers about "innovative approaches to provide healthier and sustainable food products" and that it would be "highlighting the environmental benefits of sustainable agriculture."
"In my head, it's less about this particular issue. It's establishing a precedent of a different way to do things," Tetrick says. "We're not going to be bullied. We're not going to cower. There's a different approach that food needs. Truth is on our side."
Tetrick says he's been talking to people in Congress and reaching out to presidential candidates to change food rules. As a result, he says, staff with Rand Paul, Chris Christie, and Lincoln Chafee have asked him about food policy.
The FDA says its rules protect consumers. Jam should be jam. Ketchup should be ketchup. And mayo should be mayo, which means it contains egg yolk (which provides protein) whipped with oil. The rules for those condiments were among the earliest standards the agency set. Makers of mayo can add salt and other spices, but turmeric and saffron are banned—their yellow colors could imply more egg yolk than there actually is. Just Mayo is made with canola oil, filtered water, lemon juice concentrate, white vinegar, pea protein, and other ingredients.
Since the 1970s, former FDA official Campbell says, the agency has become more flexible. Instead of strictly defining "juice," for example, the agency asks companies to put on the label the percentage of juice in a product and which types of juices are included. But the mayo fight may have gone too far for the FDA to back off, Campbell says. Along with the name, Hampton Creek's packaging says the product is cholesterol-free. It contains too much fat to make that claim, the FDA says. Tetrick says he'll meet with the agency to discuss its concerns.
In fact, the agency probably wouldn't have sent a warning letter just about the name, Campbell says. But once it was alerted to the cholesterol-free claims, the FDA had to include the name as well. "Once the company has a warning letter, the company needs to correct everything in the warning letter," Campbell says.
If Hampton Creek doesn't comply, as Tetrick is threatening, the FDA can go to the Department of Justice and obtain a court order to yank Just Mayo from stores and warehouses. The FDA declined to comment on its next steps.
Tetrick says he has to wage this battle. If he can't call it mayo—a product consumers instantly identify with—he can't sell it. He figures most consumers will eschew products with labels that scream the differences between plant-based mayo and the regular stuff. "When you start presenting things as alternatives," Tetrick says, "the only people who are going to buy it are in San Francisco and New York."
—With Jim Snyder and Craig Giammona
The bottom line: Hampton Creek, whose Just Mayo doesn't include eggs, is challenging federal food-labeling rules.
Before it's here, it's on the Bloomberg Terminal.
LEARN MORE