G-20 Nations Said to Seek China Volatility Mention in Statement
By
Group of 20 nations to meet in Ankara Friday and Saturday

China has rattled world markets over past two months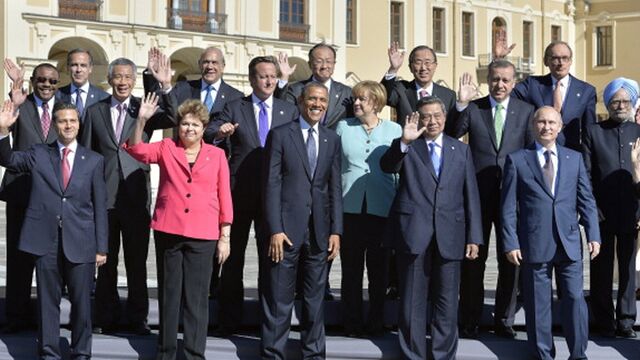 Several delegations at the Group of 20 nations summit in Ankara are pushing for a mention of the latest Chinese market volatility in the final communique and are discussing possible spillover to emerging markets, according to a euro-zone official at the talks.
China has rattled world markets over the past two months with a shock 
devaluation of the yuan, an opaque approach to stock-market intervention and economic data signaling weak growth. The three biggest daily declines in the MSCI All-Country World Index over the past month were triggered in part by news out of China, according to data compiled by Bloomberg.
Delegations to the G-20 summit of wealthiest nations on Friday and Saturday are still working on their closing communique.
More transparency from Chinese officials would reduce the risk of spillover, the euro-zone official said on the sidelines of talks that also touched on the possible Federal Reserve rate increase in the U.S.
More volatility and faster deceleration would have serious impact on trade balances and emerging-market capital outflows, said another official who participated in the talks. The current draft communique does not specifically refer to the Chinese market turmoil, he said.
The officials spoke on condition of anonymity.