For Health Insurance Startup Oscar, Cute Ads Only Go So Far
Oscar has hundreds of millions in funding. Now it needs customers
By and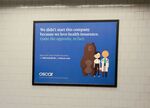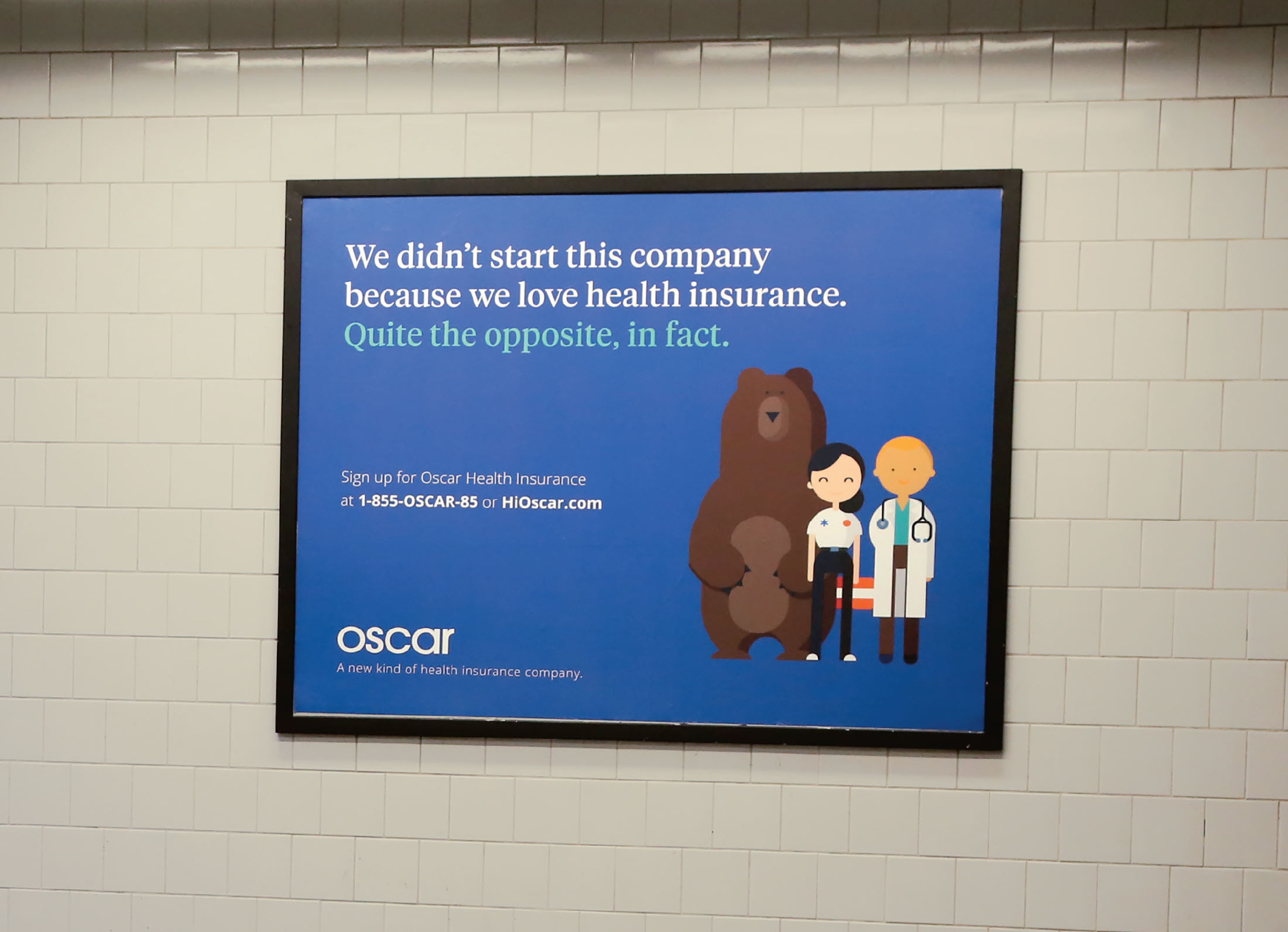 Health insurance hasn't attracted much money from Silicon Valley investors. The industry is highly regulated and fiercely competitive, and turning a profit depends on signing up healthy customers and getting favorable prices from hospitals and doctors. Still, investors, including some Facebook backers, put hundreds of millions of dollars into health insurance startup Oscar.
"Insurance is a confusing system, confusing as hell," says Mario Schlosser, a computer scientist and former McKinsey consultant, who is Oscar's chief executive officer. He co-founded the company two years ago with fellow business school alums Joshua Kushner of venture capital firm Thrive Capital, and Kevin Nazemi, a veteran of Microsoft's health-care division. They hope to capitalize on the young, tech-savvy customers buying health insurance through the new markets created by the Affordable Care Act. Oscar operates in New York and New Jersey and will start selling coverage in California and Texas in November.
The founders say a slick app quickly connects customers and doctors, addressing a common complaint about health insurers, that finding the right doctor within a network takes too long. Two years in, Oscar has 40,000 customers in New York and New Jersey, exceeding the founders' expectations. And a user-friendly website allows subscribers to track and manage medical bills. The technology behind these tools is what separates Oscar from bigger, more established competitors, Schlosser says. Oscar collects data from customers' visits with doctors and analyzes how much they cost and the results. It uses that information to find savings. Schlosser says data collected on how members fare after doctor visits will help point them to the best doctors next time.
All that makes for good marketing opportunities—Oscar has plastered messages about how its insurance "looks like the rest of the internet" throughout New York City's subway system. But as the first new investor-backed health insurance company in New York in more than a decade—other newcomers include a plan created with federal funding and one started by a hospital—Oscar has had a rough couple of years.
The startup lost $37 million last year, which Schlosser attributes to expansion costs, including new hires. It took in $56.9 million in premiums in New York—a midlevel plan costs about $5,000 per year—but spent $66.3 million on doctors, hospitals, and drugs, plus $24.3 million on administrative expenses. About 200 very ill members accounted for roughly half the company's payouts for medical charges in its first year.
The company expects the losses to continue into next year, according to filings with state insurance regulators, given high administrative costs and low enrollment. Even so, Schlosser says Oscar has the resources to keep going: It was valued by investors at $1.5 billion in June, and it has more than $230 million in the bank. The company aims to sign up 1 million customers within five years and to operate in up to 30 markets.
Oscar is a "very long-term investment," says Brian Singerman, a partner at Founders Fund, a VC firm and the startup's biggest investor. Other investors include Horizon Ventures, Wellington Management, and Goldman Sachs.
About 10 full-time nurses help manage the care of Oscar's costliest members—those diagnosed with diseases such as cancer and diabetes or recently released from a hospital. The nurses ensure patients take their medication and keep follow-up appointments.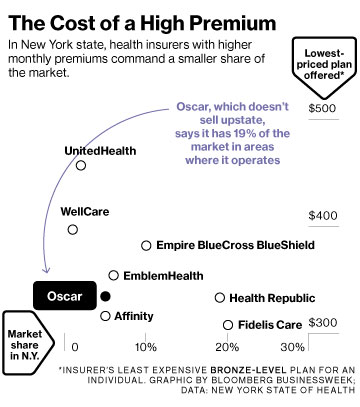 Oscar doesn't sell in the biggest markets for health insurance: employer plans, private policies for the elderly, and Medicaid programs for the poor. That's in part because the Affordable Care Act made the individual market the easiest to enter. The insurance marketplaces create what Jeff Goldsmith, president of health-care consulting firm Health Futures, calls an "access point" for Oscar to take advantage of. "Your name and product are up there along with the competition," says Paul Ginsburg, a professor at the University of Southern California's Schaeffer Center for Health Policy and Economics. "It's much less expensive and faster than building a sales network."
Oscar plans to sell to employers eventually but will need to build relationships with brokers and a broader network of doctors and hospitals. Medicare and Medicaid would require it to handle customers who are often sicker or poorer. Scale matters in those markets. UnitedHealth, the largest carrier in the U.S., has about 1,000 times as many members as Oscar in the U.S.
Consolidation in the industry will make it harder for the startup. In July, Anthem agreed to buy Cigna for $48 billion; Aetna struck a $35 billion deal for Humana; and Centene said it will acquire Health Net for $6.3 billion. The bigger insurers "are able to use their scale to get better prices from hospitals and doctors, which is the biggest part of the premium," says Bob Kocher, a venture capitalist at Venrock, who helped draft the Affordable Care Act as a special assistant to President Obama.
As Oscar prepares to expand into California and Texas, it has struck deals with select hospitals and physician groups to share the risks of treating patients. Schlosser declines to comment on the details of the arrangements. In such deals, hospitals and insurers typically estimate the costs of taking care of their members in a year. If the costs are lower, the hospital keeps some of the savings. If they're higher, the hospital foots some of the bill. The arrangements provide cost advantages but limit the size of Oscar's network.
The deals are probably Oscar's best chance at success, but it still faces tough competition in markets like Los Angeles, with at least half a dozen well-established rivals including Kaiser Permanente and Blue Shield of California. USC's Ginsburg says the best outcome would be for a competitor to buy Oscar. Worst case, it goes out of business, he says. That happened to SeeChange Health, a venture that started in 2008 and sold coverage via employers in California and Colorado. After raising about $35 million, it struggled to attract enough customers and has stopped selling insurance. Schlosser says Oscar has enough funding to survive for years and that selling is "absolutely the last thing on our minds."
Oscar has yet to prove it can take advantage of the opportunities created by Obamacare. "We've got to show over time we can reduce health-care costs," Schlosser says. "We've got to show we can improve quality of outcomes."
The bottom line: As the health insurance industry consolidates, Oscar—which lost $37 million in 2014—is expanding.
Before it's here, it's on the Bloomberg Terminal.
LEARN MORE