Food
Fat Duck Reopens This Month - With $390 Tasting Menu
Chef Heston Blumenthal aims to tell the story of a perfect day from his childhood.
by
Booking started at midday for the Fat Duck, which reopens on Sept. 29, nine months after chef Heston Blumenthal moved his restaurant and staff for a temporary residency in Melbourne.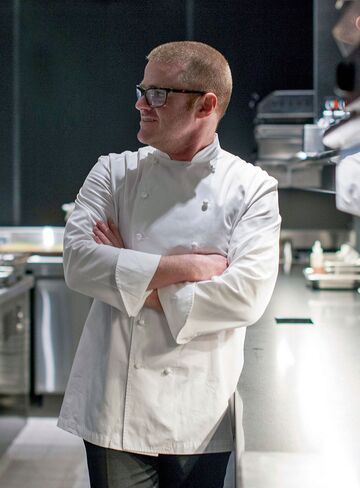 Prospective diners must pay 255 pounds ($390) per person in advance for their meal, with extra charges for drinks and service on the day at the restaurant in Bray, west of London.
That's a lot to pay but there is unlikely to be any shortage of applicants: The Fat Duck is usually booked up months in advance. Diners are drawn by dishes such as the Sound of the Sea, where guests wear earphones to listen to a tape of gulls and crashing waves while consuming seafood scattered on edible sand.
Blumenthal is serving a new menu and promises a new style of service at the restaurant, which is known for the theatrical presentation of dishes, sometimes involving magic tricks.
The restaurant, housed in a former pub, has been refurbished during the Melbourne residency. There is a new kitchen, too, while the menu will take the form of a map and uses a nostalgic day in Blumenthal's childhood as a framework.
The Fat Duck is a former winner of the World's 50 Best Restaurants awards and Blumenthal has influenced a generation of chefs with his experimental style. It's often described as molecular gastronomy, a term he and fellow chefs Ferran Adria and Thomas Keller reject.
Richard Vines is the chief food critic for Bloomberg. Follow him on Twitter @richardvines.
Before it's here, it's on the Bloomberg Terminal.
LEARN MORE