Draghi Just Made a Fed September Move an Even Longer Shot
Odds of the central bank raising interest rates this month fell to 30 percent.
By and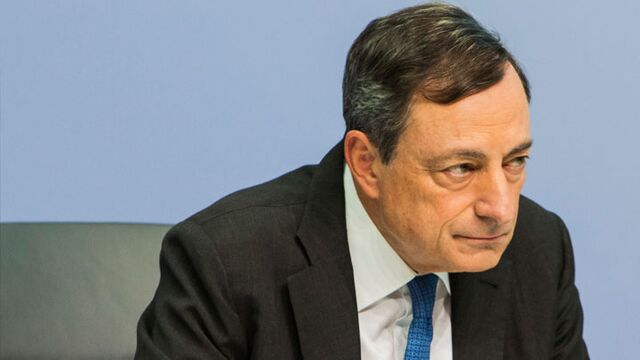 Mario Draghi just laid it out for U.S. futures traders why a September interest rate hike in the U.S. looks increasingly unlikely.
The probability assigned by traders to a Sept. 17 rate increase slid to 30 percent from 38 percent at the end of August after the European Central Bank cut its growth forecasts and unveiled a revamp of its bond-buying program.
Investors bet that the problems ECB President Draghi is confronting — a weaker outlook for global growth as well as inflation — make up the same headwinds that will this month deter the Fed from raising interest rates for the first time in almost a decade.

"It's very difficult to judge now — the Fed does take international events into mind," said Christopher Sullivan, who oversees about $2.3 billion as chief investment officer at United Nations Federal Credit Union in New York. "There seems to be a bit of a quandary. If they do go, it will be well attended by a very dovish message, certainly."
Investors are still pricing in a 59 percent chance Fed Chair Janet Yellen and her board will raise rates at or before the December meeting. The levels assume the Fed's target will average 0.375 percent after the first move, up from the central bank's current target of zero-to 0.25 percent.