When Will It End? History Shows U.S. Stocks Rebound Needs Months
By
Corrections in this bull market have taken 4 months to reverse

Strategists holding to more optimistic price targets in 2015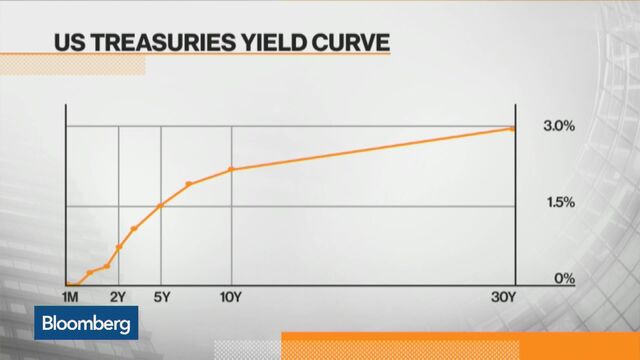 Investors conditioned to expect quick recoveries from equity stumbles may need patience after U.S. stocks fell into the first correction in four years.
Judging by prior 10 percent drops in this bull market, it could take until the end of 2015 as investors await a return to levels last seen in May. The gauge has fallen as much as 12 percent since reaching a high that month.
The S&P 500's rally that began in March 2009 has been marked by two previous corrections: a 16 percent selloff from April to July in 2010, and a 19 percent slump over seven months a year later. The benchmark group recovered within about four months of each, so if history is any guide, the market may not be back at its May peak until late December.

Looking back at the 25 bull-market corrections since 1950, the one happening now "looks pretty run-of-the-mill," said Brian Jacobsen, who helps oversee $250 billion as chief portfolio strategist at Wells Fargo Advantage Funds in Menomonee Falls, Wisconsin. The median recovery time in those cases has been about 90 days from the trough.
If the current rout's low of 1,867.61 on Aug. 25 holds, Jacobsen's data suggest the market could be back to its May record "around the time we're all gathered around tables for Thanksgiving and Christmas," he said.
Living through the rebound will require a strong stomach as swings in stocks double from earlier in the year, according to Jacobsen's analysis.
"The uniform message is the recovery can be very bumpy," he said in a phone interview. "It moves in fits and starts. We could be looking at heightened volatility in the markets until about Christmas."
Others are even more optimistic. The S&P 500 will end the year at 2,200, according to the median estimate of 21 strategists at brokerages tracked by Bloomberg. That's 3.2 percent above the May peak of 2,130.82, and 15 percent from yesterday's close.
"The historical trading pattern shows that the S&P 500 typically recovers fully within 3-4 months following the end of a correction," David Kostin of Goldman Sachs Group Inc. wrote in an Aug. 28 report to clients. "Based on this template, S&P 500 would approach its all-time high in December 2015," he said, while reiterating his year-end target of 2,100.
Three of the strategists say the benchmark index won't make it back to the record this year, while Jefferies Group LLC's Sean Darby sees the market declining from its current level. Other skeptics question whether the S&P 500 has found its bottom yet, making it premature to start counting the days to a recovery.
"My gut instinct is that we may not have seen the end of this," David Joy, the Boston-based chief market strategist at Ameriprise Financial Inc., said in a phone interview. His firm oversees about $811 billion. "I'm not convinced the downside volatility is over."
Among the most optimistic strategists is Jonathan Golub of RBC Capital Markets LLC. "When the market turns, it's going to happen much more aggressively than people think," he said in an Aug. 26 interview on Bloomberg Television. Within the next three months, "we should've made up all of the loss that we've had."