Twitter CEO Search Gains Urgency as Stock Slips, Executives Exit
Sarah Frier, Emily Chang and Brad Stone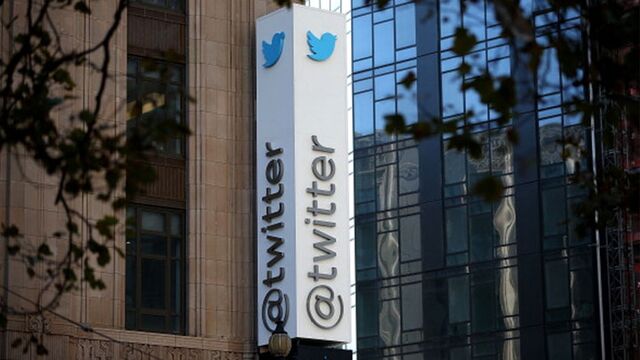 Pressure on Twitter Inc.'s board is mounting.
In the three months since the company started searching for a new chief executive officer, the stock has slipped 22 percent and several product executives have left. A leading internal candidate, according to people close to the board, is interim leader and co-founder Jack Dorsey -- who's already CEO at a company on the verge of an initial public offering.
Twitter's board meets Thursday and plans to discuss the results from the search so far, said the people, who asked not to be named because the process is private. Investors are getting impatient for directors to make a decision, or at least give a detailed update on the process, said Colin Sebastian, an analyst at Robert W. Baird & Co.
"The company, its employees and certainly its shareholders are in a little bit of limbo," Sebastian said. "That qualifies it as an urgent matter of business."
CEO searches take time, and even with the urgency, the board needs to be careful not to make a decision that's too rushed -- as was the case when Hewlett-Packard Co. chose Leo Apotheker in 2010 in the wake of Mark Hurd's departure, said Jo-Ellen Pozner, who teaches corporate governance and organizational misconduct at the University of California, Berkeley. Apotheker lasted a year and is mostly known for a disastrous acquisition and a series of reduced sales forecasts.
Public Search
Even so, the San Francisco-based social-media company doesn't have the luxury of a long, drawn-out process.
Twitter's board didn't have a succession plan in place when former CEO Dick Costolo departed, even though it wasn't a surprise exit. That means they're doing the search with the public knowing it's happening, opening themselves up to scrutiny about their every move, Pozner said.
"The board needs to take some action and communicate it to shareholders," she said. "There's a huge amount of uncertainty, which creates a really uncomfortable feeling for shareholders and internal stakeholders."
Jim Prosser, a spokesman for Twitter, declined to comment.
Twitter's search firm, Spencer Stuart, has been reaching out to potential leaders, including former Cisco Systems Inc. executive Padmasree Warrior and CBS Interactive Inc.'s Jim Lanzone, according to people familiar with the matter. Some who were contacted don't think they were seriously considered as candidates, given Dorsey's position, said the people. Adam Bain, Twitter's revenue chief, is also an internal candidate, though he's unsure whether taking the job might jeopardize his relationship with Dorsey, people familiar with the matter have said.
'Full-Time' Only?
If directors pick Dorsey, who also runs mobile-payments startup Square Inc., they'd have to backtrack on an assertion in June that Twitter would only consider a CEO who can make a "full-time" commitment.
Square spokesman Aaron Zamost declined to comment.
Unless Dorsey scales back his role at Square, which he also co-founded, it's "not a satisfying solution" for Twitter, said Sinan Aral, a corporate governance professor at the MIT Sloan School of Management, who owns Twitter stock. "Jack Dorsey, on paper and with his history, is probably a great candidate, but not if he's also going to be CEO of Square."
Technology investors including Chris Sacca of Lowercase Capital LLC and Marc Andreessen of Andreessen Horowitz have come out in favor of Dorsey, or some arrangement that keeps founders in control at Twitter.
"I'm reflexively in favor of founders leading companies whenever possible," Andreessen said in an interview with Bloomberg Television.
Stock Decline
Twitter's share price has been lingering for the past month around the $26 price investors paid in its initial public offering in November 2013. Part of the selloff was triggered by Dorsey, who bluntly stated after the company's second-quarter earnings report in July that it will take a while before Twitter is able to reverse a slowdown in growth. He called its product performance "unacceptable."
The company is working on plans to fix that, including a new feature that will aggregate the best content on Twitter around live events, making it available to people who aren't logged in. That may be a bigger challenge after the recent exits of executives such as Todd Jackson, who left for Dropbox Inc. after helping Twitter debut its Highlights product, and Christian Oestlien, who helped drive growth and is now with Google Inc.'s YouTube. Trevor O'Brien, another product leader, also departed.
Twitter is also going to start a marketing campaign to boost user growth, but has yet to hire a chief marketing officer.
In the meantime, while it's better to get the CEO pick right than to rush, the board needs to provide some answers after its meeting this week, or risk more employee departures and stock volatility.
"If they don't have a decision in hand, they need to at least explain how and when they're going to make a decision," said UC Berkeley's Pozner.