Boba Fett Fetches $28,000 as `Star Wars' Fever Hits Collectors
By
Tiny Jawas double in value with one listed for $10,000 at EBay

Fans to be out in force Sept. 4 as toys tied to new film debut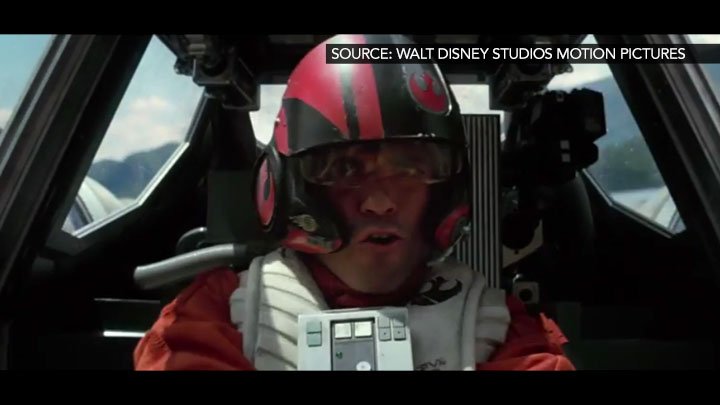 Mike Collier watched intently as the "Star Wars" action figure came up for sale on EBay last month at more than $10,000. It was a vinyl-caped Jawa from 1978, less than four inches tall, just like the one he'd bought for almost $5,000 two years ago.
"I was like, 'Wow, that's pretty impressive," said Collier, 50, a Los Angeles TV producer whose "Star Wars" collection numbers in the hundreds of items. "The old characters will not just die off."
High expectations for the first new "Star Wars" film in 10 years, a relentless marketing push from franchise-owner Walt Disney Co. and a population of collectors coming into their top-earning years have translated into record prices for old toys.
Many fans will be looking for the next big thing on Friday, when merchandise from "Star Wars: The Force Awakens," goes on sale. This time around, Disney and licensees led by Hasbro Inc. are creating exclusive items for retailers such as Toys "R" Us Inc. To stoke demand, the company is withholding information about the products until a global unveiling set for Thursday, starting in Sydney.
With interest building, collectors have been bidding up prices. In January, an action figure of the bounty hunter Boba Fett sold for 18,000 pounds (about $28,000), the most ever for a mass-produced "Star Wars" character, according to Vectis Auctions Ltd., based in Stockton-on-Tees, U.K., which handled the sale. A cardboard model of the "Star Wars" Death Star sold for $7,400 in June, more than twice the original estimate.

"The vintage toys are red hot right now," said Kathy Taylor, who supervises "Star Wars" toy sales at Vectis. The auction house plans additional sales in October and December.
Coveted Items
The most coveted items are those produced in small quantities or with some quirk that makes them rare, such as a variation in hair color or packaging, according to Steve Sansweet, a collector who runs the non-profit Rancho Obi-Wan museum near Petaluma, California.
The "12 Back" figures, the original 12 characters from Kenner Products with their images on the the back of the packaging, are particularly valuable. Unopened toys sell for much more than ones that were played with.

Brian's Toys Inc., an online retailer specializing in vintage toys, has 11 of the "12 Backs" for sale, ranging in price from $600 for an Obi-Wan Kenobi to $3,000 for a Princess Leia. The condition of a toy and packaging, graded by a service called Action Figure Authority, can have more influence on the price than the popularity of the actual character.
Other rare items include 1978 action figures of Luke Skywalker, Darth Vader and Obi-Wan Kenobi with "double telescoping" lightsabers that extended twice as far as subsequent ones, and a 1980 Boba Fett prototype whose missile-firing backpack was eliminated out of safety concerns.
Dream Item
"That's the dream, to get a rocket-firing Boba Fett," said Daniel Pickett, a Los Angeles collector who runs actionfigureinsider.com.
What makes Collier's vinyl-caped Jawa so valuable was that it was discontinued. Some consumers griped that the cape look fake and a cloth one was added. Fans like Collier will be out in force on Friday, searching store shelves and reliving their childhoods.
Although he doesn't expect to see the same kind of appreciation on the current toys, Collier said he'll still be looking.
"You have to pick through the different collections," he said. "You'll find that diamond in the rough."