A Secretive Agency Hunts for China's Crooked Officials Worldwide
Qiao Jianjun seemed a model bureaucrat: strict on expense accounts, a stickler for rules. But the director of a sprawling state enterprise that controlled grain stockpiles for a chunk of Henan province had a secret, Chinese officials say: He was embezzling millions.
In October 2011, he abandoned his government-issue black sedan at a local airport and disappeared — apparently headed for a favorite destination among China's wayward party members: the U.S. China's government released a list of 100 fugitives in April; Qiao was among 40 suspected of being in America. As President Xi Jinping's nationwide corruption hunt has punished more than 100,000 officials over three years, many of those who've found bolt-holes abroad have remained frustratingly out of reach.
Rounding them up, in an operation called "Sky Net," falls to China's much feared Central Commission for Discipline Inspection (CCDI). In a rare interview in May with Bloomberg Businessweek, Sky Net's leaders discussed their work with the U.S. in catching and returning fugitives. Despite a recent success — a U.S. indictment against Qiao, the grain official — such collaboration remains fraught with sensitivities, adding to tensions ahead of Xi's U.S. trip this month.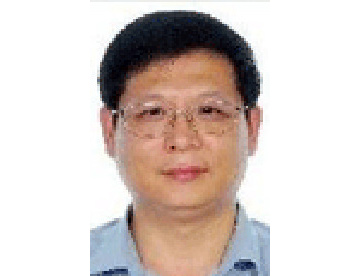 CCDI traces its origins to 1927, when the young Chinese Communist Party established a commission to monitor its members' behavior. Its headquarters now occupy a cement-and-glass rectangle of a building behind a massive stone gateway in central Beijing, not far from the Forbidden City. While there's no sign on the gate, the traditionally secretive Party disciplinary arm has embraced a more public profile under Xi. Its website debuted in 2013; this year, it released an app that makes it a cinch to snitch using a mobile phone.
The Xi-era drive to crack down on corruption has meant more work and growth for CCDI, including the expansion of its inspection offices to 12 from eight. The agency doesn't publish staff numbers, but Chinese media reports estimate its size at up to 1,000. Job postings advertise for candidates with good computer skills, preferably with a degree from a top university. Party membership is mandatory.
If Sky Net sounds like a James Bond film, the role of M. could be played by Fu Kui, 53, CCDI's head of international cooperation until last month when he was put in charge of the agency's Hunan province operations. He's square-headed and blunt-looking in a white button-down with no tie, and smokes as he talks.
"Our work is about winning people's hearts for the party," Fu said in the May interview, in a conference room lined with world maps. "Now that we're starting to hunt them down, the public is happy to see it."
Xi's campaign has felled two top generals, China's retired security chief, and a former presidential aide, Ling Jihua. They're the big game, the tigers as Xi puts it. Sky Net's quarry is further down the scale, referred to as flies in one of the crackdown's catchphrases. The flies perhaps hurt the Party's image as much as the tigers among the general public because their crimes have local impact.
Domestically, CCDI sends inspection teams to provinces and state-owned enterprises to look into cases of abuse. They set up shop for months at a time, conducting interviews and pursuing public tips. Based on the results, CCDI orders detentions and further investigations, carried out by law enforcement organs such as the Supreme People's Procuratorate.
Internationally, Sky Net staff members have a more delicate task. China and the U.S. have no extradition treaty. Instead, China generally must demonstrate to the U.S. that fugitives have broken the law. The two sides communicate on such matters through a body called the Joint Liaison Group on Law Enforcement Cooperation. U.S. officials have been more helpful on fugitives in the last two years, Fu says, but it's clear the U.S. — with its processes for protecting the rights of the accused — remains a headache.
"The trend is for those who embezzled a big sum of money or held the highest positions to flee to the U.S.," Fu says. "If one country becomes the destination of many fugitives that we can't bring back, more will go there."
The Obama administration has warned China more than once not to send unauthorized agents to the U.S. to seek fugitives, and George W. Bush's administration also sent similar messages to Beijing, according to officials from both administrations, who requested anonymity.
"The United States is not a safe haven for fugitives from any country, and we reject any insinuation that we are hindering any other nation's campaign against corruption," the U.S. State Department said in an e-mailed comment. The Justice Department largely echoed those remarks.
It's unclear how many people China is seeking from the U.S., but it's clearly more than the 40 names that appeared on the published list in April. For example, the list didn't include Ling Wancheng, the brother of the former presidential aide, Ling Jihua. Ling Wancheng purchased a $2.5 million home in California two years ago and lived there for much of 2014, according to reports by the New York Times and the Wall Street Journal. While he hasn't been charged with a crime, China has been pressing the U.S. to hand him over, amid speculation that he might have had access to highly sensitive information.
Two U.S. officials familiar with the matter said on background that China hasn't formally requested assistance in the Ling matter.
The case of Qiao, the grain official, is different; it's one of two over the past decade in which the U.S. and China have acknowledged cooperating.
Qiao, 52, ran the Zhoukou city branch of Sinograin, a state-owned company that manages stockpiles of wheat, corn and rice. He exerted strict control over staff spending, down to liquor and cigarette costs, recalled a retired former deputy, Liu Yuqing.
Qiao had his secrets. Though divorced, he and his ex-wife, Zhao Shilan, applied to immigrate to the U.S. in 2008, falsely claiming they were still married, according to a U.S. indictment that was unsealed in March. Zhao applied to a federal program that provides permanent residence for those who invest at least $500,000 in qualified projects that create jobs, along with their spouses and children. The actual source of the money for Zhao's investment isn't clear. Qiao's lifetime earnings to that point amounted to just 1.1 million yuan, about $173,000 at today's exchange rate, according to Chinese investigators. Zhao earned less than $32,000 while working from 1984 to 2001, investigators found. The U.S. issued them visas nonetheless, and Zhao soon moved into a four-bedroom home in the Seattle suburbs, bought for $687,450, according to property records.
Qiao remained director of Sinograin in Zhoukou. In January 2010, just before the home purchase, he told a Sinograin contractor he needed money, according to court documents. The contractor, Wang Bingshen, told authorities he responded by meeting with Qiao 44 times over the next several months, and handing over almost $10 million. Qiao also diverted payments for grain sales, Chinese officials say. Investigators tracked $4.9 million to accounts Qiao controlled in the U.S. and Canada, according to records of the Chinese probe.
After Qiao fled China in 2011, Chinese authorities arrested more than 100 people in Henan. When they realized Qiao might be in the U.S., Chinese officials sought help via the joint working group, offering evidence that Qiao and Zhao violated U.S. immigration law: their falsified marriage document, according to CCDI. U.S. authorities traced stolen money to a Washington state company Zhao established in January 2012, according to the U.S. indictment. Through that company, Zhao bought a second Seattle-area home for $525,000, records show. She also invested in a real-estate company, according to court documents, and in a strip-mall spa called Beijing Herbal Foot Massage.
Qiao, under the alias Li Feng, accumulated more impressive assets, according to Hong Kong court records: accounts totaling more than $12 million; a $1.6 million pied-a-terre in Singapore; a passport from the Caribbean nation of Saint Kitts and Nevis.
The U.S. indicted Qiao and Zhao on immigration-fraud and money-laundering charges in July 2014, but kept the indictment sealed until March, when they arrested Zhao. Free on bail, she has pleaded not guilty. Her lawyer, Kirk Davis, declined to comment.
Qiao hasn't been arrested yet. A trail of clues about him ends in Europe, where a Li Feng with a St. Kitts passport and a birthdate that matches CCDI's records was listed in 2013 as vice president of the board of a Swiss hotel company. An officer in that business identified two photographs of Qiao sent by Bloomberg Businessweek as the man he knows as Li Feng. It's not clear whether the U.S. or China has followed that trail. Regardless, CCDI's Fu chalks up the Qiao case as a success.
"The reason the U.S. was able to indict him is because China provided information and evidence," he says. "The indictment in itself is a support to China's effort to hunt down fugitives overseas."
— By Bloomberg News, with assistance from Wenxin Fan, Keith Zhai, Clement Tan and Dune Lawrence
Before it's here, it's on the Bloomberg Terminal.
LEARN MORE