business
Rajoy Wins Merkel Backing Without Raising Spanish Refugee Quota
Esteban Duarte and Patrick Donahue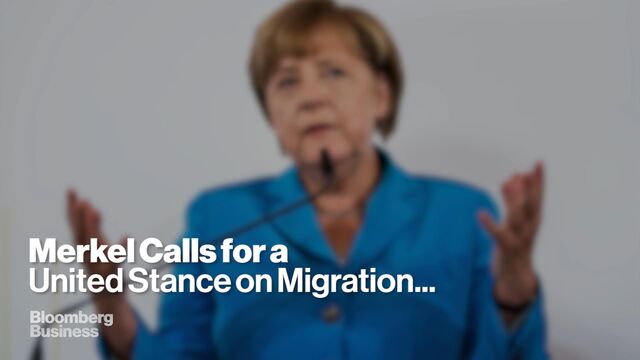 Spanish Prime Minister Mariano Rajoy won the endorsement of German Chancellor Angela Merkel for his re-election bid without having to increase the number of refugees his country will accept.
While Rajoy agreed that European Union members should share the burden of accepting asylum seekers in a "fair and just" way, he said he wasn't ready to raise his country's existing limit of 2,739 people for this year. Germany expects to receive 800,000 refugees this year.
"We will show solidarity but it's not the same for those with one unemployment rate as those with another," Rajoy said at a joint briefing with the German chancellor in Berlin Tuesday. "We would like to see what the criteria will be" of a common immigration policy.
Merkel, who like Rajoy belongs to the European People's Party, is trying to rally European leaders to offer shelter to people fleeing war zones as they weigh voters' concerns about an influx of outsiders. A European Commission proposal to set a refugee quota for each EU country was rejected in July.
Even so, the German leader praised Rajoy's efforts in turning around the Spanish economy from its worst recession in a generation and said she hoped he'd win a mandate to continue his work.
"Spain's trajectory is clearly heading upward, and that will possibly be something that many people will consider during the election," Merkel said. "I wish the prime minister great success."
Spain rejected the commission's refugee quota arguing that its unemployment rate of 23 percent, twice the EU average, should mean it gets a smaller burden. Rajoy on Tuesday called on the EU to agree a common policy on immigration.
Before it's here, it's on the Bloomberg Terminal.
LEARN MORE