Harper Takes Blame for Canadian Recession That Likely Never Was
By
Opposition leaders use GDP decline as ammunition in election

Rising employment suggests country avoided outright downturn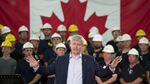 For the next 48 days before Canada's Oct. 19 election, Prime Minister Stephen Harper will be blamed for a recession that may have never happened.
Statistics Canada reported Tuesday gross domestic product declined in the first two quarters, driven by falling oil prices and business investment. The back-to-back quarterly declines, a situation often called a "technical recession," is usually a good indicator of a true recession. But not this time.
Though the economy is as weak as it can get outside of a recession, employment is rising -- up by 102,000 jobs since the start of the year -- with only one-third of industries recording any significant contraction in output over that time. It's also unlikely the slump has spread regionally much beyond the oil-producing province of Alberta.
"I would still lean against it just because I don't think it was broadly based enough to fully qualify" as a recession, said Doug Porter, chief economist at Bank of Montreal. "The fact that employment continued to rise and consumer spending was still positive" wouldn't meet the definition of a recession.
Harper would agree, pointing to a monthly reading also released Tuesday showing GDP rose 0.5 percent in June. "The Canadian economy is back on track," he said when asked about a possible recession at a campaign stop near Toronto. The June figures "showed the biggest monthly economic growth in the Canadian economy in more than a year."
Sectoral Limits
The first half of the year only saw six of 20 sectors contract by a monthly average of more than 0.1 percent, the data show. Seven sectors grew by more than 0.1 percent, with seven little changed. Consumers meanwhile continued to increase spending, up 0.7 percent since the fourth quarter. The consecutive GDP declines are smaller than any back-to-back contraction since at least 1981.
Plus, the quarterly GDP numbers could be revised to show the country never even fell into a technical recession.
The Toronto-based C.D. Howe Institute, which tracks and labels business cycles, has already said the current downturn doesn't have the characteristics of a "pronounced, pervasive and persistent" decline in aggregate economic activity that marks a recession.
Canada's economy wasn't in a recession in 1970, even though output contracted in the first two quarters of that year, according to a C.D. Howe research paper on Canadian business cycles. There have also been times, such as 1974 and 1960, when the country fell into recession without two quarterly declines in output.
Canada's first-half contraction "certainly fits the definition of a technical recession and we'll have to evaluate over time whether this is going to qualify formally as a recession," said Beata Caranci, chief economist at Toronto-Dominion Bank.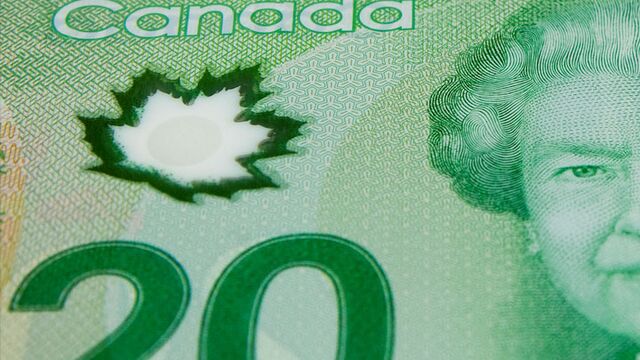 Political Fallout
While a final call won't be made for at least another year, Harper won't have the luxury of hindsight. Opposition parties have pounced on the development in the middle of an election campaign.
"Canada cannot afford Stephen Harper's failed plan," Andrew Thomson, a candidate for the front-running New Democratic Party and a former finance minister of Saskatchewan, said at a press conference in Ottawa. "Simply put, when you're in a hole, everyone knows, you stop digging."
Asked about Harper's record and a possible recession at a campaign stop in Gatineau, Quebec, Liberal Leader Justin Trudeau said "Canadians have known for a long time that his economic approach isn't working."
National averages compiled by polling aggregator ThreeHundredEight.com show the New Democrats in the lead with 33 percent support, with the Conservatives and Liberals close behind at 29 percent and 28 percent respectively.
NDP Leader Tom Mulcair often points out at press conferences that this marks the second recession that Harper has overseen, including the 2008-2009 global downturn.
In 2008, Harper raced to hold a vote to get ahead of data that would show the country had indeed entered into a recession at the time. This year, the data seem to have gotten ahead of him.