Workday CEO Bhusri Says Tech Bubble Limited to Private Companies
By
Bhusri expects to see investments at reduced valuations

Workday would be interested in buying analytics companies
There's a bubble in technology investments -- but for private companies, not public ones, according to Workday Inc. Chief Executive Officer Aneel Bhusri.
"I don't think there has been a public-market bubble," Bhusri said in an interview on Bloomberg Television. "There is a bubble in the private markets, and when you have to take a company public or you have to sell it, then we'll find out how much of a bubble."
As a result, Bhusri expects there to be down rounds -- investments at reduced valuations -- for startups, as well as delayed initial public offerings and more mergers and acquisitions.
"There are quite a few interesting properties out there that folks like Salesforce and Workday would like to acquire and the prices have been too high, and maybe with this correction they become more attractive," Bhusri said. Workday would be interested in buying companies that support its enterprise software business, he said, with analytics being the biggest area of interest.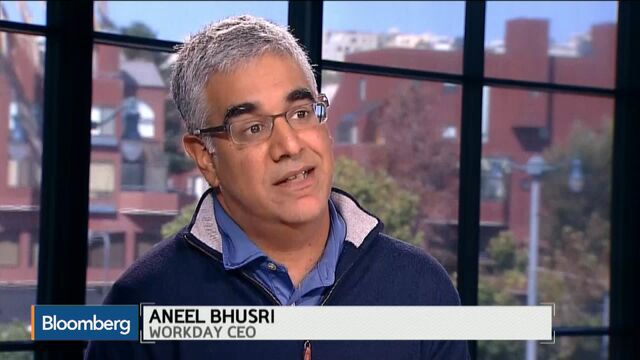 Bhusri co-founded business-software maker Workday after a long career at PeopleSoft and many years as an investment partner at Greylock Partners, where he remains an advisory partner. His words of caution echo those of other Silicon Valley leaders amid global market volatility. Last week, Salesforce CEO Marc Benioff warned of "dead unicorns" ahead, saying many entrepreneurs are more focused on their startups' valuations than their customers.
Venture capitalist Bill Gurley recently tweeted that the technology market could be at an inflection point, where companies should start to focus on profitability and instead of pursuing rapid growth.
Market Bubble
Venture capitalist Marc Andreessen has a less dire view. Some companies will succeed, some won't, Andreessen said in an interview on Bloomberg Television, but that's "situation normal," he said.
"It makes sense to prepare for environments in which it's not easy to raise money," the Andreessen Horowitz co-founder said. "To me, that doesn't translate into a call for everyone to panic. When we have companies that are growing fast, we don't tell them to pull back because the stock market blips. In fact, if anything, we tell them to push forward and go take down the market."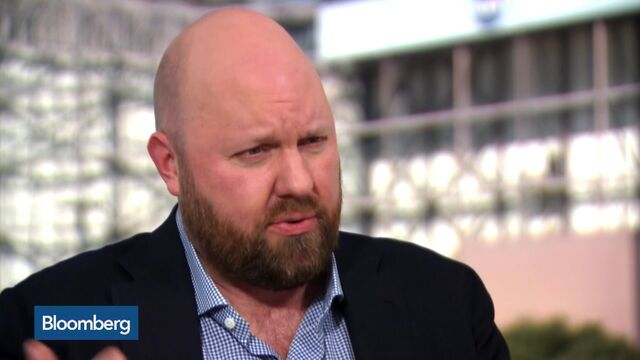 If there's a bubble, and it pops, Bhusri says the pain will also mostly be limited to startup investors.
"The people mostly impacted will be venture capitalists and late stage investors, not the public," he said. "In 1999 and 2000, the public market was really impacted and that sent the markets into a tailspin. I don't see that happening this time around."
Technology news website the Information recently suggested that Microsoft should buy Workday. In response to a question about whether Workday would consider a sale, Bhusri said, "We are very focused on building an independent company for the long run."