While You Weren't Looking Absolut Vodka Lost Its Cool
Thomas Buckley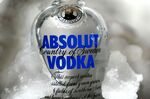 Absolut vodka's U.S. debut in 1979 excited U.S. drinkers and even inspired Andy Warhol's artwork. Almost four decades on, America's tastes have changed.
The market value of Absolut, one of the world's largest vodka brands, was written down by 404 million euros ($454 million) on Thursday by Paris-based distiller Pernod Ricard SA.

The vodka, which was acquired by Pernod in 2008, is losing market share in the U.S., its largest profit pool, to pricier options such as Ketel One and Ciroc. So-called craft spirits including Tito's Handmade Vodka are also making inroads as consumers shun big brands that no longer seem relevant.
"Ten years ago, you could start to see the brand was looking tired," said Trevor Stirling, an analyst at Sanford C Bernstein. "It's no longer as cool as it used to be."
Pernod Ricard has grown in the U.S. through sales of popular brands such as The Glenlivet single malt and Jameson Irish whisky. Yet Absolut still represents about 40 percent of its profit in the country. The vodka also accounts for about 10 percent of Pernod's total profit and 16 percent of revenue, according to estimates from Nomura and Bernstein.
Vodka is the largest category within spirits, both in terms of bottles sold and dollars generated, according to researcher Euromonitor.
Pernod is taking steps to reinvigorate Absolut, a brand that dates back to 1879 in Sweden. The world's second-largest distiller has created Absolut Nights -- a campaign to promote cocktails at festival-like events -- and has started selling the luxury brand Absolut Elyx. The company has also reworded the blurb on the front of Absolut's bottle to emphasize the craft behind the spirit, which is made in Ahus, a city in Sweden's southern region of Skane.
"You can go to Ahus and find out that Absolut actually is a single distillery vodka, and find out that 100 percent of the wheat comes from the Skane region, and find out what winter wheat really is and that Absolut actually is perfect and beautiful craft," Pernod Ricard Chief Executive Officer Alexandre Ricard said in an interview.
With Absolut mired in a five-year sales slump in the U.S., Ricard needs to inspire a new generation of drinkers to come forward and revive the brand.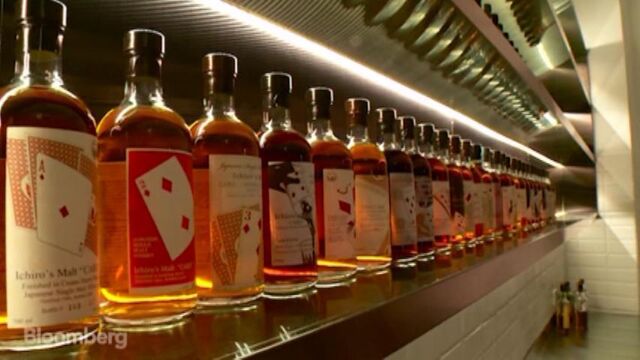 Before it's here, it's on the Bloomberg Terminal.
LEARN MORE