U.S. Stocks Advance After Stronger GDP Data Amid Global Rally
By
Dow industrials post best back-to-back gain since 2008

Sudden paring in equities shows markets still vulnerable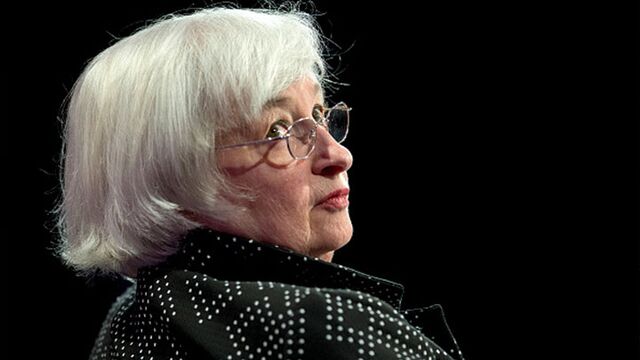 The Standard & Poor's 500 Index posted the biggest two-day surge since 2009 as a relief rally swept across global markets and the economy grew stronger than expected in the second quarter.
U.S. stocks briefly pared gains in late-afternoon trading, trimming an advance of as much as 2.5 percent in the S&P 500 to less than 0.5 percent before resuming its climb, indicating markets are still vulnerable to violent swings.
The benchmark gauge rose 2.4 percent to 1,987.66 at 4 p.m. in New York, capping a two-day gain of 6.4 percent, its strongest since the bull market began more than six years ago. The Dow Jones Industrial Average climbed 369.26 points, or 2.3 percent, to 16,654.77. The Dow had its best back-to-back run-up since December 2008. The Nasdaq Composite Index gained 2.4 percent. About 10 billion shares traded hands on U.S. exchanges, 44 percent above the three-month average.
"We got our pullback, and now we're going to focus on U.S. things like GDP and the Fed," said John Canally, chief economic strategist at LPL Financial Corp. in Boston. "When you're in a correction, it's not fun, but when you're out, you can refocus on what matters."

Raw-material and energy companies advanced the most as commodity prices rebounded, with crude oil rising 9 percent. Copper producer Freeport-McMoRan Inc. soared 29 percent after unveiling plans to cut production. Consol Energy Inc. and Transocean Ltd. added more than 11 percent. Netflix Inc. rallied for a third day, up 6.8 percent, and Apple Inc. increased 2.9 percent. Tiffany & Co. slipped as quarterly profit missed analysts' estimates.
Data today showed gross domestic product rose at a 3.7 percent annualized rate, exceeding all estimates of economists surveyed by Bloomberg, and up from the 2.3 percent reported last month. Bigger gains in consumer and business spending showed the U.S. expansion getting back on track. A separate report showed filings for jobless benefits declined to a three-week low.
Contracts to purchase previously owned homes climbed in July for the sixth time in the last seven months, another report showed. The 0.5 percent increase in the pending home sales index was less than a 1 percent rise forecast by economists surveyed by Bloomberg.
"The economy is in good shape and we're chugging along at a good pace and that's good for earnings," Canally said. "It also should clear some of the noise out of this market. There has been a lot of concern about a slowdown in the economy."
The data come as Federal Reserve policy makers debate whether growth is strong enough to withstand the first increase in the benchmark interest rate since 2006. Additionally, the global plunge in stocks also could argue for a delay.
Fed Watch
Market turmoil sparked by growth concerns has reduced expectations for the Fed to increase interest rates as soon as next month. New York Fed Bank President William Dudley said Wednesday the upheaval has made the case for raising rates in September "less compelling."
Traders are pricing in a 30 percent chance the central bank will act at its next meeting, down from almost even odds before China's surprise currency move earlier this month.
Investors will seek further clues on an impending rate increase from an annual symposium at Jackson Hole, Wyoming starting today. Central bankers gather there for an academic discussion on inflation just as China's slowdown renews fears of falling prices. Fed Chair Janet Yellen won't attend this year.
The Chicago Board Options Exchange Volatility Index fell 13 percent Thursday to 26.29, after trimming its drop to just 1.4 percent during equities' brief afternoon pullback. The measure of market turbulence known as the VIX stretched its three-day decline to 36 percent after a record six-day jump sent the gauge to its highest level since October 2011.
Thursday's bout of late-session turbulence came on a day when JPMorgan Chase & Co. derivatives strategist Marko Kolanovic warned that "price insensitive" program traders are likely to cause repeated selloffs in coming days.
The biggest moves will probably happen at the beginning and end of sessions as investors employing strategies such as trend following and managed volatility seek to balance their funds to reflect recent price changes in stocks.
"The obvious risk is if these technical flows outsize fundamental buyers," Kolanovic said in a note to clients. "In the current environment of low liquidity, they may cause a market crash such as the one we saw at the U.S. market open on Monday."
Energy Soars
All of the S&P 500's main groups advanced, with industrial and financial companies joining energy and materials at the top. Utilities and consumer staples shares lagged for a second day.
The energy group had the best back-to-back gain in more than six years, up 8.6 percent since Tuesday's close. Newfield Exploration Co. increased 9.4 percent, the most in six months, after losing 25 percent during the recent market selloff. Chevron Corp. added 6.2 percent to lead the Dow amid its best two days since November 2008. Apache Corp. and Halliburton Co. rose at least 8 percent.

Freeport-McMoRan's strongest rally ever led raw-materials higher. The largest publicly traded copper producer unveiled plans today to cut production and investments in an effort to preserve margins after commodity prices tumbled. Freeport's shares are still down 56 percent this year. After the close of trading, Carl Icahn disclosed a new activist stake in the miner. Alcoa Inc. jumped 7.2 percent, while Dow Chemical Co. headed for its largest increase in 19 months, up 6.6 percent.
Signet Jewelers Ltd. surged 14 percent, its best gain since February 2014 and the most among consumer discretionary shares, after second-quarter sales and profit exceeded analysts' forecasts. Apparel makers Michael Kors Holdings Ltd., PVH Corp. and Under Armour Inc. advanced more than 5.3 percent amid signs of better consumer spending in today's GDP data.
Semiconductors continued to be the driver behind the technology group, rising 8.9 percent since Tuesday. Avago Technologies Ltd. climbed 8.6 percent to bring its two-day increase to 16 percent. Micron Technology Inc. rose 8.7 percent, while Applied Materials Inc. and Qorvo Inc. added at least 3.7 percent.
Railroads helped pace a climb among industrial companies after the second-quarter GDP report showed the economy improved more than expected. Norfolk Southern Corp., CSX Corp. and Kansas City Southern each rallied more than 4.2 percent, after sliding at least 12 percent during the five sessions that ended on Tuesday. The Dow Jones Transportation Average is up 5.4 percent after yesterday's gain, its strongest back-to-back advance since 2011.