Sports
The Hockey Camp Where You Can Play With the 1980 Miracle on Ice Team
Need help on your game? Allow some American heroes to provide some assistance
By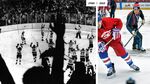 On Feb. 22, 1980, the U.S. Olympic hockey team pulled off one of the greatest upsets in sports history, defeating the Soviet Union 4 to 3—and two days later, beat Finland to win the gold. Next April, 11 of those U.S. players will return to the scene of their triumph in Lake Placid, N.Y., to host a four-night fantasy camp for hockey buffs (or aspiring buffs, or fans of high drama and feathered hair).
On the first day, four-time Stanley Cup winner Ken Morrow and former Team USA captain Mike Eruzione—who scored the winning goal against the Soviets—will evaluate your breakouts, puck handling, and faceoffs in the Olympic ring. Participants are then coached by pros and divided into four teams, which compete in a two-day, running-clock tournament on a 200-by-100-foot sheet of gorgeous ice.

Camp-goers receive—and go home with—gloves, helmets, face masks, autographed hockey sticks, and replica 1980 jerseys (you need to bring your own skates and padding). The camp's 68 spots are open to all levels and ages 21 and over, and everyone's put up at Lake Placid's cozy High Peaks Resort, which hosts a welcome dinner on the first night.
"I've played golf in St. Andrew's, been sky diving and parachuting, and skated at Nassau Coliseum with my favorite player from childhood," says Walter Wasnieski, who attended 2014's inaugural camp. "Nothing compares to how amazing this experience is."
April 3-7; $5,995 if you register prior to Nov. 21, $6,495 afterward. Meals, transportation, and lodging included; whiteface.com
Before it's here, it's on the Bloomberg Terminal.
LEARN MORE