First Ruhle: The Fed Blew Its Opportunity
Coulda ... woulda ... shoulda ... but didn't
By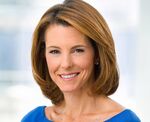 The Federal Reserve has had many opportunities to raise rates over the last several years and—whether it was because of too many snowstorms, too few jobs, or not enough consumers hitting the malls—the Fed didn't raise. Why? Because it didn't have to. When the unemployment rate dropped to 7 percent in 2013 and 6.5 percent in 2014, many said this was enough cause to finally raise rates off the extraordinary zero bound. The Fed kept moving the goalposts and said: not just yet.
Here we are: China is in crisis, Greece is hobbling along, and U.S. markets are operating in a liquidity vortex. Hampered by Dodd-Frank restrictions, Wall Street is unable to absorb risk and curb panicked volatility.
The Fed balked, waited, and stalled and now has lost its opportunity to raise rates. Over the past five days, we've quickly learned how sweaty and uncomfortable it is to be backed into a corner in August.
Retail investors are scared and selling. Exchange-traded-fund unwinds are testing the markets and driving top U.S. company shares down. Across the board, markets are far more volatile, parking summer holiday headaches. In particular, it's DOWN that we no longer accept as part of the global markets. It seemed that stocks were allowed only to go up, defying laws of rationality and physics.
Now what can be done? Retail money is tied in knots over beloved APPL shares. Institutional investors haven't lost their shirts, but they are tied to terminals, losing their minds. And a few of those Goldman Sachs studs, in fear of fleeting bonuses, cancelled their Monday morning choppers from the Hamptons and took trains back to New York.
The word on the Street seems to be that the only real trading volume stems from ETF unwinds, with most traders flat and unfocused. With all eyes on the coming days in Jackson Hole, many are asking: "What does it mean when the Fed says it is data-dependent??"
We get that data, numbers, reports, and surveys influence Fed decisions. The FED has been tied to empirical data for 100 years, but that didn't stop it from taking action. Now it has deferred until late 2015, when the economic data were supposed to be very strong. China's economy and world equity markets have other ideas.
For those feverishly predicting September vs. December, in terms of timing, you can scratch that concern off the list. The timing on everyone's mind is simply the fear of an additional major market fall. Wouldn't it be great if the Fed had raised rates two years ago, so it would have room to cut in the event that the economy follows the markets into a recession? Now it can't hike because the markets are a mess, and it can't cut because we are already at zero.
We find ourselves right back where we were four weeks ago, waiting to see what the Fed will do in September. Except stocks are 10 percent lower, we're a lot more scared, and the sunny days of summer have turned dark and stormy.
Signing off with my favorite musing from the one and only Warren Buffett: "In stocks, it's the only place where when things go on sale, people get unhappy."
Think about it—and please stop crying.