Five Things Everyone Will Be Talking About Today
Very busy morning already - get caught up here.
by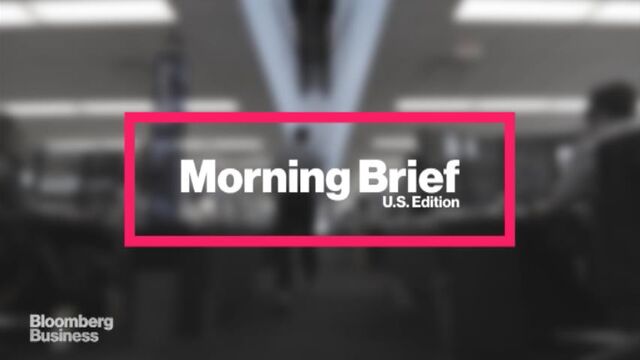 China intervenes in the stock market, Jackson Hole starts, and plenty of good news for Europe. Here are some of the things that people in markets are talking about today.
China surges after intervention
Less than an hour before the close today the Shanghai Composite Index turned negative, dropping almost 1 percent before going on an astonishing rally in the last 45 minutes of trading to finish the session 5.3 percent higher. According to people familiar with the matter, the late-day rally was sparked by Chinese government intervention, which aimed to stabilize the equity market ahead of a military parade on September 3.
Jackson Hole
The Federal Reserve Bank of Kansas City's annual conference kicks off today in Jackson Hole, Wyoming. This year's conference, titled "Inflation dynamics and monetary policy" will focus on feeble inflation globally. Investors will be watching for any hints from the conference on the timing of the Fed's next move.
European stocks rally
The Stoxx Europe 600 Index climbed 3.2 percent by 10:30 a.m. in London as stocks across Europe rallied this morning. This relief rally follows from China's strong equity performance and yesterday's biggest advance in U.S. stocks in four years, a climb that seems set to continue today with S&P futures pointing higher.
ECB M3
The European Central Bank released its latest monetary developments data this morning and it shows continuing good news for the euro-area economy with broad-money (M3) growth rising to 5.3 percent in July. Importantly, the data shows that the annual growth rate in lending to nonfinancial corporations grew at 1.9 percent, up from 1.7 percent in June, the third month of growth following almost three years of declines.
Spanish growth
Spanish GDP expanded 1 percent from the previous quarter and 3.1 percent from the same period last year, the National Statistics Institute said Thursday. This eighth consecutive quarter of growth, at the fastest pace in eight years, was driven by the Spanish consumer. The government reiterated its 3.3 percent growth target for the year earlier this week.
What we've been reading
This is what's caught our eye over the last 24 hours.
Want to receive this post, and more, into your inbox every morning? Sign up here.
Before it's here, it's on the Bloomberg Terminal.
LEARN MORE