Photographer: Tomohiro Ohsumi/Bloomberg
markets
China Meltdown So Large That Losses Eclipsed BRICS Peers, Twice
By and
Brazil, Russia, India, S. Africa markets $2.8 trillion in size

Chinese stocks have plunged 43 percent since June 12
Take the combined size of all stocks traded in Brazil, Russia, India and South Africa, multiply by two, and you'll get a sense of how much China's market value has slumped since the meltdown started.
Shanghai-listed equities erased $5 trillion since reaching a seven-year high in June, half their value, as margin traders closed out bullish bets and concern deepened that valuations were unjustified by the weak economic outlook. The four other countries in the BRICS universe have a combined market capitalization of $2.8 trillion, according to data compiled by Bloomberg.
China has accounted for 41 percent of equity declines worldwide since mid-June, with the scale of the drop also exceeding the entire size of the Japanese stock market. Losses accelerated following the shock yuan devaluation on Aug. 11 as investors took the step as a sign the government is more worried about the pace of the economic slowdown than previously thought.
That, in turn, sent convulsions through global markets, particularly hurting countries that rely heavily on China as a destination for their exports of vegetables, minerals and fuel, including Brazil, Russia and South Africa. The Shanghai Composite Index remains 33 percent higher in the past 12 months.
"China has been the single most important source of growth in the world for
several years, hence such a sharp slowdown has a profound impact on trade," Nathan Griffiths, a senior emerging-market equities manager who helps oversee about $1.2 billion at NN Investment Partners in The Hague, said by e-mail. Stock-market volatility on the "downside is much more important than the move on the upside for broader markets," he said.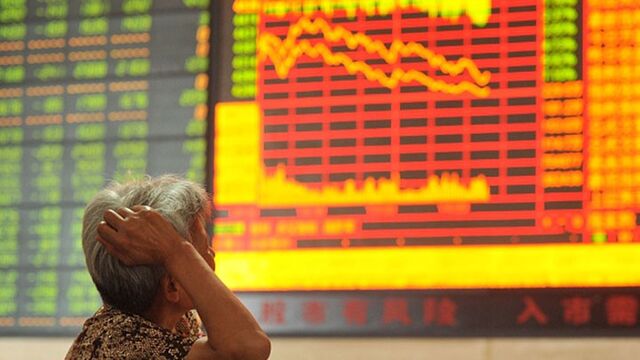 Before it's here, it's on the Bloomberg Terminal.
LEARN MORE