Saudi Arabia Is Seeking Advice on Cutting Billions From Its Budget in the Wake of the Oil Crash
by
Government seeking ways to trim $102 billion capital spending

Slump in oil price prompting review of next year's budget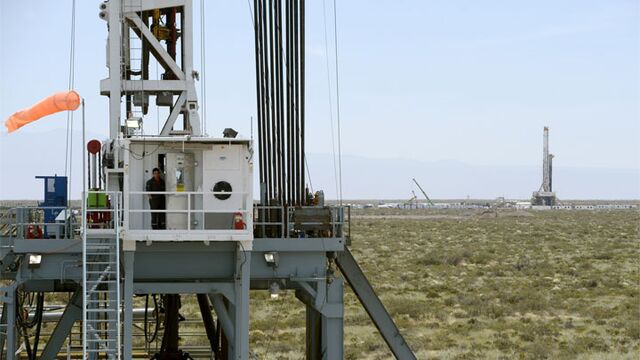 Saudi Arabia is seeking advice on how to cut billions of dollars from next year's budget because of the slump in crude prices, according to two people familiar with the matter.
The government is working with advisers on a review of capital spending plans and may delay or shrink some infrastructure projects to save money, the people said, asking not to be identified as the information is private. The government is in the early stages of the review and could look at cutting investment spending, estimated to be about 382 billion riyals ($102 billion) this year, by about 10 percent or more, the people said. Current spending on areas such as public sector salaries wouldn't be affected, the people said.

The Arab world's largest economy is expected to post a budget deficit of almost 20 percent of gross domestic product this year, according to the International Monetary Fund. With income from oil accounting for about 90 percent of revenue, a more than 50 percent drop in prices in the past 12 months has put pressure on the nation's finances. The country has raised at least 35 billion riyals from local bond markets this year, the first time it has issued securities with a maturity of over 12 months since 2007.
"This is a response to the lower oil prices but also to the fact that capital spending has been growing strongly over the past few years," Fahad Alturki, chief economist and head of research at Jadwa Investment Co., said by phone from Riyadh Tuesday. "Although a cut in capital spending will impact economic growth, the non-oil sector is not as reliant on government spending as it was 20 or 30 years ago."
Capital investment accounts for less than half the government's outgoings, with current spending estimated at 854 billion riyals, according to a report issued by Samba Financial Group on Aug. 18. Saudi Arabia needs "comprehensive energy price reforms, firm control of the public sector wage bill, greater efficiency in public sector investment," the IMF said this month. "The sharp drop in oil revenues and continued expenditure growth would result in a very large fiscal deficit this year and over the medium term, eroding the fiscal buffers built up over the past decade."
The Ministry of Finance declined to comment.
Economic Slowdown
Economic growth will slow this year and next as the government is forced to reduce spending, the IMF said. Gross domestic product will probably expand 2.8 percent this year and 2.4 percent in 2016, it said. The government should also introduce value-added and land taxes, the IMF said.

Oil's fall is already prompting Saudi Arabia to reconsider some of its spending commitments. Fuel subsidies alone will cost Saudi Arabia as much as 195 billion riyals this year, according to Samba and Central bank Governor Fahad al-Mubarak has called for a review of price subsidies. The United Arab Emirates removed fuel subsidies earlier this month, allowing prices to rise about 24 percent as it seeks to improve the country's fiscal position.
The drop in oil revenues combined with a war in Yemen and a boost in domestic spending led Saudi Arabia's net foreign assets to fall for a fifth consecutive month in June. Reserves stood at $664.4 billion, down from $724.5 billion in January.
Crude at $40 a barrel is unsustainable and prices will have to rise as supply drops out of the market, Norwegian Oil Minister Tord Lien said Tuesday in an interview in Oslo.
Before it's here, it's on the Bloomberg Terminal.
LEARN MORE