Hedge Fund Adviser Who Called Emerging Stock Rout Ends Short Bet
by
Julian Brigden predicted the emerging-market tumble in April

Advises clients to cut bearish bets on developing-nation ETF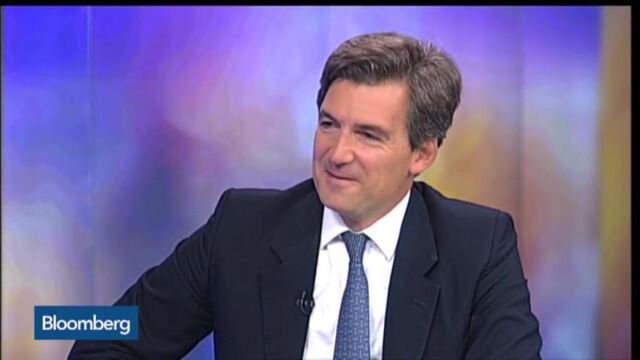 Julian Brigden, a hedge-fund consultant who correctly predicted the rout in emerging-market stocks, now says it's time for bears to cover some of their short positions on expectations the Federal Reserve will delay raising interest rates.
The 50-year-old Wall Street veteran, who works for hedge funds and other investors from his office at a ski resort in Colorado, advised betting on declines in developing-nation stocks within two days of their 2015 high in April. He also warned of the risk of a yuan devaluation one month before it happened.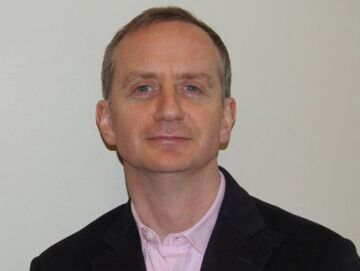 Now that the rout in emerging-market stocks and currencies has spread around the world, the Federal Reserve is likely to postpone its first interest-rate increase since 2006, according to Brigden, managing partner at Macro Intelligence 2 Partners. That would curb a rally in the dollar and provide temporary relief for developing markets.
"Do I ultimately think this problem is resolved? No," Brigden said by phone from Vail, where his seven-person firm is based. "But have we come to a point where some sort of policy response from the U.S. is likely? Yeah, we are probably there."
The selloff in developing-nation shares that accelerated with a surprise weakening of the yuan on Aug. 11 has rippled through global markets, erasing more than $8 trillion from the value of equities worldwide. Chinese equities fell the most since 2007 on Monday, while commodities slid to a 16-year low and the Standard & Poor's 500 Index sank into its first correction in nearly four years.
Toxic Environment
Brigden recommended selling BlackRock Inc.'s $20 billion exchange-traded fund tracking the MSCI Emerging Markets Index on April 30. He said at the time that higher borrowing costs in the U.S. will be "toxic" for emerging markets. The ETF has declined 27 percent since then.
By July, Brigden urged his clients to sell the Singapore dollar and Malaysian ringgit, saying the rising U.S. dollar may lead to a credit crunch in Asia. He also warned that China's four-month currency peg to the greenback had become increasingly unsustainable.
Last week, Brigden advised clients to cut their short positions on the emerging-market ETF by half. While the retreat in developing assets is far from over, he said short bets have become less attractive because the Fed may refrain from increasing interest rates this year.
Futures traders have lowered the probability of a Fed rate increase in September to 24 percent, from 48 percent at the start of last week.
The MSCI Emerging Markets Index rose for the first time in eight days on Tuesday after China cut interest rates to stimulate the economy. The gauge advanced 2.4 percent as of 9:03 a.m. in New York, the most since July 2013.
Brigden started his Wall Street career as a precious metal trader at Salomon Brothers in 1986. He also worked at Lehman Brothers, UBS, Drexel Burnham Lambert and Medley Global Advisors over the past three decades.
'Structural Problem'
He co-founded Macro Intelligence with wife Gretchen in 2011 after working as the North American head of hedge-fund sales at Credit Agricole for seven years.
While a short-term rebound in emerging-market assets can last through the end of this year, the MSCI Emerging Markets index will eventually decline to about 400 over the next five years, a 48 percent drop from Monday's close, Brigden said.
That's because smaller U.S. trade deficits and higher borrowing costs at the Fed will reduce the supply of dollars in international markets, tightening monetary policies in developing nations and exacerbating their economic slowdown.
"This is a fundamental structural problem," Brigden said. "I don't think the emerging-market rebound will be very big."
Before it's here, it's on the Bloomberg Terminal.
LEARN MORE