Five Things Everyone Will Be Talking About Today
Another busy morning, get caught up here
By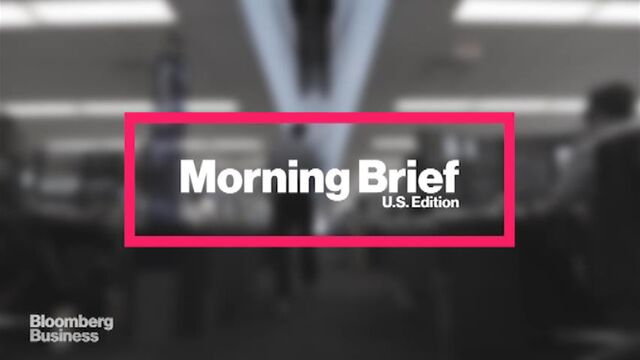 China stocks crash, PBOC cuts rates, German data beats, and M&A not dead. Here are some of the things people in markets are talking about this morning.
China stocks plunge, PBOC cuts rates
Chinese markets sold off again, with the Shanghai Composite Index crashing 7.6 percent, dropping below 3,000 for the first time in eight months. According to people familiar with the situation, Chinese authorities have halted intervention in the stock market this week amid debate over the cost-effectiveness of supporting equity prices. This, however, did not stop the PBOC from cutting interest rates and reserve ratios in an effort to support the economy.
Europe stocks recover
The continuing crash in China did not spread beyond its borders today, with many other Asian markets rising as Chinese equities fell. European stocks have been staging a strong recovery following their worst day since 2008 on Monday, with the U.K.'s FTSE 100 gaining 2.6 percent and Germany's DAX Index up over 3.1 percent.
More German good news
A breakdown of German second-quarter GDP released this morning showed that exports continue to lead growth in that economy. Business confidence unexpectedly rose as companies seemed to brush off concerns of a China slowdown. The Ifo institute's business climate index beat expectations of a fall by climbing to 108.3 from 108 in July.
M&A deals
RSA Insurance Group Plc rose in London this morning after Zurich Insurance Group AG made a conditional offer to buy the company for 550 pence a share. Monsanto, meanwhile, have increased their takeover offer for Syngenta AG following the Swiss agro-chemical producers' rejection of an earlier approach. 
Elections
Singapore is set to go to the polls on September 11 following the dissolution of parliament at Prime Minister Lee Hsien Loong's request. Greece is also almost certainly going to be going to the polls in September. Here's an excellent run-down of the state of play in the Greek political landscape ahead of that vote.
What we've been reading
This is what's caught our eye over the last 24 hours.
Want to receive this post, and more, into your inbox every morning? Sign up here.