Timing Key as Biden Enters Make-or-Break September
Margaret Talev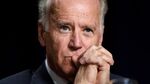 Vice President Joe Biden is gearing up for a packed September schedule in his day job that could showcase him as the politician best poised to carry on President Barack Obama's policies -– or open him up to new lines of attack if he stumbles.
These include mid-September votes in Congress on an Iran deal that Biden has been deeply involved in promoting; visits to Washington by Pope Francis and Chinese President Xi Jinping; a looming budget showdown; and administration efforts on climate change, renewing the Export-Import Bank's charter, criminal justice reform and closing the terrorism detention facility at Guantanamo Bay, Cuba.
All could bolster Biden's credentials if he decides to challenge Hillary Clinton for the 2016 Democratic nomination for president -- foreign-policy expertise from years running the Senate Foreign Relations Committee, powers of persuasion on legislation that Obama has often lacked, even his Catholic faith.
"Any opportunity the American public has the chance to see the vice president lead portends well for him," said Steve Schale, a Tallahassee, Florida-based adviser to Draft Biden, a super-PAC encouraging Biden to run. "In a month of consequence, this will be a fine opportunity for the American people to confirm what they already know: that the vice president is an outstanding leader."
Pivotal October
While Biden aides said he hasn't made a decision, the accelerated pace of his deliberations over the course of the last two weeks are being read as signals by his supporters that he is edging closer to a run.
Biden was back at the White House on Monday after weeks away at a South Carolina vacation spot and his home in Delaware that were punctuated by talks with top aides and some potential supporters on whether to run.
He joined Obama in the morning for the Presidential Daily Briefing and for a private lunch, before Obama's departure for a clean-energy summit in Las Vegas.
People close to Biden point to Oct. 1 as a likely deadline for him to articulate his 2016 plans, one way or the other. The longer he waits to jump in, the harder it gets for him to put together a viable organization, raise money and qualify for primary ballots with deadlines in some states as early as November. Setting up a campaign organization in a state may take a minimum of three to four weeks.
Warren Meeting
On the other hand, if Biden's best chance of competing is Clinton's loss of support because of her handling of questions involving her use of a private e-mail server, some Biden backers say he may do better to ride out September and see how much worse it gets for her -– that if he's waited this long a few more weeks won't matter.
There are two dates in October that do matter: Oct. 13, which marks the first Democratic presidential debate, in Nevada; and Oct. 22, the date Clinton is scheduled to testify before the House Select Committee on Benghazi.
Obama may issue an endorsement in the Democratic primary, White House press secretary Josh Earnest told reporters at the White House on Monday. Earnest declined to say who the president would endorse and that he expects a decision by the vice president within a month.
Speculation about a Biden run spiked on Saturday after he interrupted his vacation to come to Washington to meet with Massachusetts Senator Elizabeth Warren, a hero of the Democratic Party's progressive wing who has resisted calls to run herself.
'Decent Man'
The offices of Biden and Warren wouldn't comment on what was discussed, prompting speculation on the Sunday talk-show circuit.
"I have a great deal of respect for Vice President Biden. He's a very, very good and decent man. It would be nice to have at least one more lifelong Democrat in the race," Martin O'Malley, also a Democratic presidential candidate, said on ABC's "This Week."
"And I think his wisdom, I think his experience would add much to this."
Though polls show Clinton with a commanding lead in the Democratic primary, Biden, 72, could be competitive in a general election. A recent Quinnipiac survey found him outperforming Clinton -- though not by much -- against Republicans Jeb Bush and Marco Rubio in key states of Ohio, Pennsylvania and Florida.
Carville Doubts
Republican presidential front-runner Donald Trump said on "This Week" that Biden wouldn't be a tougher opponent than Clinton.
"I think they're the same," he said, calling Clinton "damaged" by her e-mail controversy.
James Carville, who has been a surrogate for and adviser to Clinton and her husband, former President Bill Clinton, suggested Biden probably wouldn't give Clinton a serious chase regardless of his timing, noting Biden's failed runs for the 1988 and 2008 nominations.
"He's done it twice, and he hasn't had the best track record doing it," Carville said in an interview Sunday on New York's AM 970.
(An earlier version of this article was corrected to fix the year of a previous Biden presidential bid.)