Southern Co. to Buy AGL Resources for $8 Billion in Cash
Jim Polson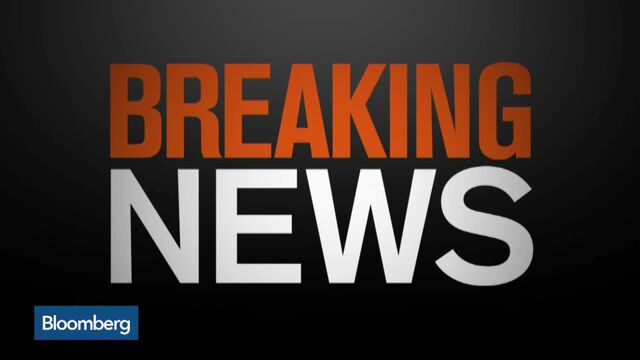 Southern Co., the third-largest U.S. utility owner, agreed to buy natural-gas distributor AGL Resources Inc. for $8 billion in cash to capitalize on growing demand for the heating and power-plant fuel.
AGL Resources' shareholders will receive $66 for each share they own, the Atlanta-based companies said in a joint statement Monday. That represents a 38 percent premium to the Aug. 21 closing price.
The transaction is the largest on record for Southern, which has been increasing gas use over coal to supply its 4.5 million electricity customers in four Southeastern states. Southern joins utilities including NextEra Energy Inc., Eversource Energy and DTE Energy Co. in forming ventures to build pipelines as growth in power slows and a glut of cheap gas boosts volumes for distributors.
"Coal is out, gas is in," Skip Aylesworth, a Boston-based manager for Hennessy Funds, said in a phone interview. "If I'm going to convert my power plants to gas to survive as a utility, I want to control the infrastructure to get it to me."
Hennessy funds run by Aylesworth have $2 billion under management, including shares of AGL.
'Growth Play'
"We really consider this to be a growth play," Southern Co. Chief Executive Officer Tom Fanning said Monday in a telephone interview. "Expanding into natural gas infrastructure further is absolutely something we want to do."
As a Southern unit, AGL may pursue gas pipeline and storage projects throughout the eastern U.S., John Somerhalder, AGL's chief executive officer, said on a call with analysts.
Southern owns electric utilities in Georgia, Alabama, Florida and Mississippi and is one of the nation's largest power generators, according to data compiled by Bloomberg.
Southern burns 1.8 billion cubic feet of natural gas a day and forecasts an increase of 22 percent to 2.2 bcf a day by 2020, Fanning said in the interview.
AGL owns gas utilities with 4.5 million customers in seven states and is a partner in several pipeline projects.
The deal is expected to close in the second half of 2016, subject to approval of shareholders of AGL as well as state regulators in Georgia, Illinois, New Jersey, Maryland and Virginia, the companies said. The transaction will increase Southern's earnings per share the first year after closing, Fanning said.
AGL rose 28 percent to $61.41 in New York, the highest close in more than 30 years. Southern fell 4.9 percent to $43.58, down 11 percent this year.
Slower Sales
Electric utilities have reported slower growth in sales amid energy conservation as demand for gas has risen. Southern's power sales volumes have gained an average of 1.2 percent annually over the past five years, according to company data compiled by Bloomberg. Gas revenue at AGL climbed 37 percent since 2011, when it acquired Nicor Inc., another distributor.
The acquisition would give Southern a 5 percent stake in the $5 billion Atlantic Coast Pipeline under development by electric utility owners Dominion Resources Inc. and Duke Energy Corp. The line would deliver fuel from the largest U.S. gas field, the Marcellus shale, to eastern Virginia and North Carolina.
AGL plans $5 billion in spending over the next five years, mostly to extend and improve local lines, Somerhalder said today on the analyst call. About $650 million is committed to pipeline expansion including the Atlantic Coast project, he said.
Citigroup Inc. was Southern Co.'s financial adviser. Goldman Sachs Group Inc. advised AGL. Legal advisers were Jones Day, Gibson Dunn & Crutcher LLP and Troutman Sanders LLP for Southern and Cravath, Swaine & Moore LLP for AGL.
Southern intends to sell $3 billion of new stock from this year through 2016 to finance the purchase, Chief Financial Officer Art Beattie said on the joint call. Debt to cover the cash purchase will be issued in the second or third quarters of 2016, shortly before closing, he said.
The merger agreement includes a breakup fee of $201 million, according to a Monday filing.