Greek Election: Syriza 2.0 vs. What's Left
Greece is going to the polls again. Here's the state of play.
By and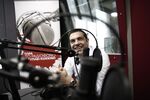 Prime Minister Alexis Tsipras is betting he has more chance of building a governing coalition from Greece's fractured political landscape after a new election than by trying to rein in rebels within his party.