Bear Grip Tightens on Emerging Stocks as Half of 30 Markets Wilt
by
China, Russia among super bear markets falling more than 30%

Malaysia, Thailand, Dubai nearing 20% bear-market decline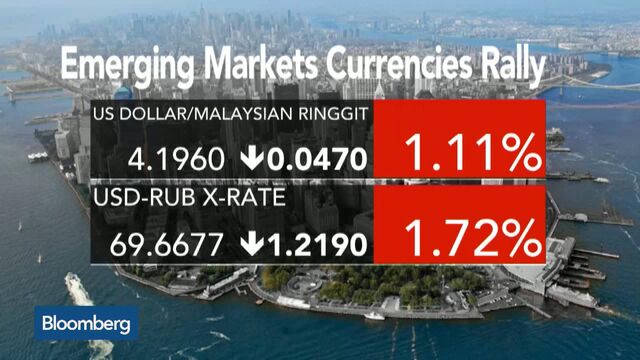 One after another, stock markets in the developing world are sinking into bear territory.
Fifteen of the 30 largest equity markets among emerging economies have extended losses from their peaks to 20 percent or more, fulfilling traders' definition of a bear market. China and Russia have led the pack, tumbling more than 30 percent each. The remainder are either in a correction, or on the brink.

Emerging markets are reeling after China's yuan devaluation Aug. 11 sparked concern the world's second-largest economy will slow further, undermining demand for oil, copper and other raw materials from countries including Brazil, Russia and South Africa.
 
The rout comes as the Federal Reserve moves closer to raising borrowing costs for the first time in almost a decade, after central banks worldwide boosted stimulus measures to patch up economies following the global financial crisis.
While Russia and China have led losses in emerging Europe and Asia, Egypt has lost the most among markets in the Middle East and Africa. In Latin America, Peru is hardest hit, down more 43 percent in the past year and outpacing Brazil which entered a bear market last week. Malaysia, Thailand and Dubai are on the brink of surpassing the 20 percent threshold, while 10 countries including India and South Africa have lost more than 10 percent, thus entering corrections.
Before it's here, it's on the Bloomberg Terminal.
LEARN MORE