Stock Rout Was Inevitable And Will Worsen Says Leuthold's Ramsey
Joseph Ciolli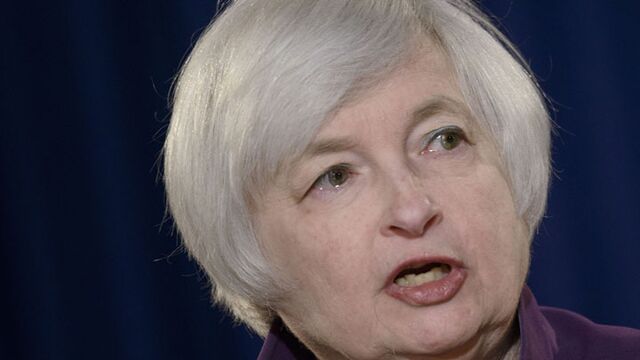 Doug Ramsey, whose quantitative research into market breadth, valuation and investor sentiment foreshadowed the drubbing in American stocks last week, says the selling will get worse.
The chief investment officer of Leuthold Weeden Capital Management LLC predicted Sunday that losses in the Standard & Poor's 500 Index could reach 20 percent. Last week's decline left the benchmark index down 7.5 percent from its May record. Its futures fell 2 percent on Monday.
"It's going to be pretty deep," Ramsey said in a telephone interview. "We're in the camp that this is not yet a big move. It's scary, and those last two day trends look ugly."
A report by the Minneapolis-based money management firm predicted in early August that the "next big move in stocks should be down" as industries and individual shares peeled away from the 6 1/2-year-old bull market. Should the current plunge worsen, the Federal Reserve would probably postpone raising interest rates, he said.
"The Fed didn't put any bullets back in the revolver when they had the chance," Ramsey said. "I have to believe that if the correction exceeds 10 percent, we'll start to hear talk of QE4, and any discussion of the first fed funds rate hike would be tabled."
U.S. shares posted their biggest declines since 2011 last week as losses in commodities and signs China's economy is slowing pushed the S&P 500 out of a trading range that had provided support all year. The gauge fell 5.8 percent in five days as the Dow Jones Industrial Average capped a 10 percent tumble since May.
Encroaching Dread
The plunge followed weeks of encroaching dread, with data showing clients of mutual and exchange-traded funds had pulled $78.8 billion from U.S. shares in the first seven months of 2015, more than in any full year since at least 1993. A Citigroup Inc. gauge of momentum stocks that had been beating the market 10-fold through July had its first losing week since early June From Aug. 10-14.
Forecasts from the 49-year-old Ramsey have been more prescient than most over the course of the bull market, which began in March 2009 and is now in danger of faltering. In July 2013 he said bearish predictions about U.S. equities were misguided and the market was likely to keep rising. Shares rose 22 percent over the next 19 months.
Central to Ramsey's research has been a theory that benchmark indexes are likely to hold their momentum as long as gains are spread evenly around industries and companies. That was the case for the first five years of the current rally, a period when everything from small caps to bank stocks and transportation companies climbed.
Altered View
Ramsey, a one-time academic all-America baseball player for Coe College in Cedar Rapids, Iowa, started altering his view in late 2014 as market breadth weakened and U.S. shares in October suffered what was at the time the worst rout since 2011.
He turned all-out bearish at the start of August, noting that a record high in the S&P 500 in May had failed to pull gauges of breadth, transportation stocks, utilities and corporate bonds along with it.
"The bull market has ground on for so long that it's tempting to ignore these internal warnings," he wrote at the time. "But the past six weeks represent the first period since 2008-2009 that all four series have simultaneously been in 40-week downtrends."
At the start of last week, the Dow Jones Transportation Index was down almost 9 percent in 2015, trailing the 30-stock industrial gauge by 7 percentage points. The Dow Jones Corporate Bond Index had fallen almost 3 percent.
'Bear Paws'
"The scope of the deterioration really has a lot of bear paws on it -- all of action here from arguably Dec. 29 of last year forward, when the transports topped," he said Sunday. We're concerned and we're certainly not thinking about buying the bounce here.''
While not eschewing forecasts based on trends like hiring and housing starts, Ramsey work is more apt to draw conclusions on the economy based on signals sent by markets. For instance, when fewer and fewer stocks are propping up the S&P 500, it's evidence that growth is weakening around the country.
Only 15 companies in the S&P 500 advanced last week, led by gold producer Newmont Mining Corp. Twenty-nine slid 10 percent or more, from Morgan Stanley to Under Armour Inc. to Netflix Inc., which saw its 2015 gain cut to 113 percent from 153 percent.
Two industries in the S&P 500 are now down more than 10 percent in 2015, commodity and energy producers, while industrial stocks are close behind with a 9 percent loss. Just two hold gains year to date -- health-care and consumer stocks - - although both saw their rallies cut in half last week.
"It wouldn't surprise me if we got an encouraging rally here that brings people on-board with the idea of taking more of them down with another vicious down-leg," Ramsey said. "Our idea would be to sell rallies."
Before it's here, it's on the Bloomberg Terminal.
LEARN MORE