Latest Hurdle to Struggling Rand Paul Campaign is Back Home in Kentucky
For the libertarian who hoped to remake the Republican Party, it's been a summer of discontent.
By and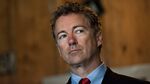 As they run for the highest office in the land, presidential candidates still have to negotiate home-state politics.
For Senator Rand Paul, that humbling truth is making itself felt this weekend, as the man who wants to be the leader of the free world finds part of his political fate resting in the hands of Kentucky Republicans. About 350 state party committee members will vote Saturday on whether to authorize a party-financed presidential caucus to pick delegates to the national convention, or stick with a government-paid-for primary.
Rather than simply deferring to the wishes of their presidential favorite son, some of Paul's home-state Republicans want to be sure he'll cover all the costs associated with running a caucus election, estimated at $500,000. A no vote could force Paul to think about abandoning his presidential ambitions, should his campaign continue to sputter, so that he could run for re-election to the Senate in 2016. State law says no candidate's name can appear twice on the same ballot.
The outspoken libertarian, perhaps more than any other Republican presidential contender, has fallen victim to the Donald Trump effect: The entrance of the outspoken billionaire has been especially damaging to Paul, who has seen the mogul capture the audience of disaffected voters he hoped to own.
The first-term senator is facing other distractions as well. On Thursday, two longtime allies pled not guilty in a Des Moines federal court to charges that they were part of a scheme to make secret payments to a key 2012 presidential campaign supporter of Paul's father, former Representative Ron Paul of Texas. One of them, Jesse Benton, had been tapped in April to run a super political action committee backing Paul.
This weekend's party meeting in Kentucky is expected to decide whether Republicans will switch to March 5 caucuses, or stick with a May 17 primary. The earlier date would give Paul the advantage of having a home-state contest relatively early in the nomination season and a fallback position, in the form of a ballot line for the Senate race, if his presidential campaign can't regain traction.
While Paul has pledged to pay the roughly $500,000 to cover the costs associated with running the caucuses in 120 counties, some Kentucky Republicans are wary that their state party will get stuck with part of the bill.
Summer of Struggle 
It's just the latest hurdle for Paul, who not that long ago was viewed as a top-tier candidate for the GOP nomination.
The junior senator from Kentucky was supposed to help reinvent his party by appealing to a broader slice of voters than traditionally drawn to the Republican ranks, especially minorities. A wave of youth voters, angered by federal government's snooping of their cell phones, were also supposed to rally to his side.
Reality has proven harder. World events that have whetted Republican voters' appetites for a more aggressive foreign policy haven't helped Paul, a strict non-interventionist.
"Rand Paul has probably been hurt to a certain respect by the turmoil in the world," said Mike Mahaffey, a former Republican Party of Iowa chairman who is not yet backing a candidate. "There's less openness to a libertarian view of foreign policy."
And he's been hurt by the emergence of a bigger and brasher anti-government voice, in the form of Trump.
State and national polls have shown him losing ground. When the funds raised by candidates and outside groups supporting them are combined, Paul has a far smaller war chest than rivals such as fellow senators Ted Cruz and Marco Rubio, mid-year campaign finance filings revealed.
Money questions
Paul's political liquidity may be one of the factors fuelling doubt about the outcome of Saturday's vote despite his promise to pay. Scott Lasley, the Warren County chairman who led the committee that drafted the caucus plan, estimates the cost at $500,000. 
While Paul sent a letter to committee members recently reiterating his pledge to fund the caucuses—and said $250,000 had been transferred in a state party account—the money had not been sent as of Thursday, said Treasurer Catherine Bell.
Troy Sheldon, another executive committee member, said he was told by the Paul campaign that $250,000 was deposited into a campaign bank account this week. The party can use the money to cover caucus expenses, and that should satisfy committee members concerned about the costs, he said.
Paul said in his letter that besides the initial $250,000, he would "raise or transfer in'' an additional $200,000 after the caucus budgets and rules are finalized. The balance would be covered by charging candidates $15,000 each, he said.
Committee members are concerned in part because they want to conserve resources for the governor's race and other statewide contests, as well as party efforts to retake control of the state legislature, Lasley said.
"If most of the questions about the finances are addressed in their minds adequately, I'd be surprised if it didn't pass,'' he said.
Layaway Plan?
Sergio Gor, a spokesman for Paul's presidential campaign, said the senator will make the payment, although he declined to discuss timing.
"He will honor his commitment," Gor said. "The fine details will be worked out this Saturday and we are very confident it will go through."
Jim Skaggs, a retired highway contractor and real estate developer who is a 25-year member of the state executive committee and Paul's neighbor in Bowling Green, said Senate Majority Leader Mitch McConnell's endorsement of the caucuses in his home state will help sway some on the committee.
Still, Skaggs said he has philosophical objections to a candidate seeking two offices at once and is concerned about the caucus funding. He said Thursday that he's still trying to decide how to vote.
Skaggs placed the odds of the vote going against holding the caucuses at 60 percent if the funds that Paul promised are not delivered by Saturday's vote, with odds of approval at 60 percent or 70 percent, if they are.
 "The one thing for sure: the money will have to be in the bank,'' said Skaggs, a member of the party's budget and finance committee. "It cannot be a promise.''
No Fair
In Iowa, where the nation's first nomination balloting is set for Feb. 1, Paul has been left out of one of the biggest political weeks so far this year, because of his decision to bypass an Iowa State Fair that has hosted everyone from Trump to Democratic-frontrunner Hillary Clinton.
During the first part of the week, Paul used his skills as an ophthalmologist on a long-scheduled humanitarian mission trip to Haiti. He left the island nation on Wednesday, after spending four days there.
The fair runs through Sunday, but Gor said the senator will spend his time elsewhere this week and weekend. "It's not anything against Iowa or the fair," he said. "He was in Haiti."
Paul, who has spent a considerable amount of time in the state already, scored 5 percent in the most recent CNN poll of likely Iowa Republican caucus participants. "Polls go up, polls go down," Gor said. "It's a long-term game and race."
Mahaffey said it's too early to write off Paul in Iowa or anywhere else.
"He still has an appeal to young people that many of the others don't," he said. "I still think he maybe has an opportunity there, depending on what kind of ground game they have at University of Iowa, Iowa State and elsewhere."