Twitter Falls Below IPO Price as Concerns Mount Over CEO, Growth
Sarah Frier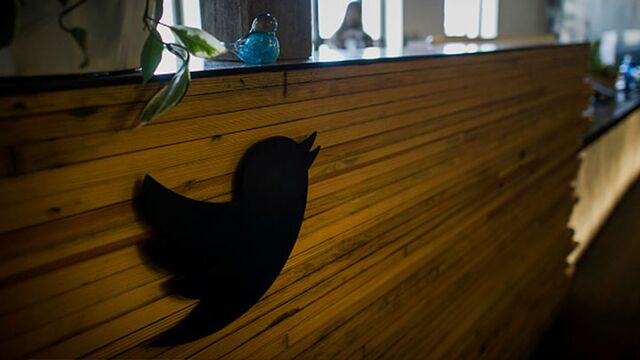 Twitter Inc. shares dipped below their $26 initial public offering price, down almost two-thirds from a peak soon after the stock began trading.
The selloff was triggered three weeks ago, when Jack Dorsey, co-founder and interim chief executive officer, warned that it would take a while before Twitter is able to reverse a slowdown in user growth.
While his candor was applauded by analysts, investors appear to have taken his comments -- which also described product performance as "unacceptable" -- to heart. The board's search for a new CEO, and uncertainty over whether Dorsey is in contention for the job, also have weighed on the shares. At stake is whether Twitter -- used by 316 million monthly users posting and sharing 140-character messages -- can become a mainstream platform instead of a niche forum favored by journalists and celebrities.
Twitter fell 5.8 percent to close at $26 in New York on Thursday amid a general selloff in which the Standard & Poor's 500 index tumbled 2.1 percent. The company's shares fell to as low as $25.92 and are down 28 percent so far this year.
At the time of Twitter's November 2013 IPO, the company was heralded as a high-growth stock with the potential to be the next Facebook Inc. Yet the San Francisco-based company has failed to grow as fast as expected. Twitter has endured months of pressure over the user numbers, tweaking its features and shuffling its product and engineering leadership, without much progress.
Further share declines could add pressure on Twitter to seek a takeover, or complete its search for a CEO. Dorsey also runs Square Inc., which he couldn't leave without straining the payment company's planned IPO, people familiar with the matter have said.
User Growth
When Twitter reported earnings on July 28, Dorsey and Chief Financial Officer Anthony Noto struck a critical tone, saying user growth won't improve until the service boosts its appeal to a bigger market and that product improvements and marketing so far have met with minimal success. Even since the IPO, Twitter's growth has stagnated while rival social applications, including WhatsApp and Facebook Messenger, have drawn hundreds of millions more people.
Twitter's board also is planning a shakeup that involves the departure of former CEO Dick Costolo, people with knowledge of the matter have said. The changes, which could be announced when the company names a permanent CEO, are aimed at making the group of directors more diverse, said the people, who asked not to be identified because the deliberations aren't public.