The Female Libido Pill and Five Other Drugs That Can Be Defeated by Their Own Side Effects
A sex-drive enhancer that can cause drowsiness or nausea? It's not the only drug that sometimes backfires
By and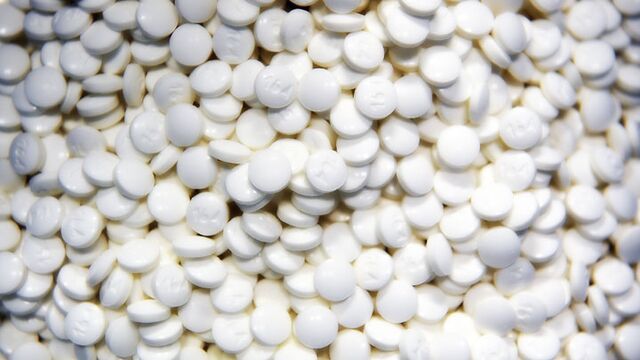 It's hard to imagine bigger turnoffs than severe drowsiness, nausea, or dizziness—yet those are among the common side effects of a new drug approved this week to treat low sexual desire in women. Every medication has risks as well as benefits, and people react to treatment differently. That's why drug labels are pages long and filled with small print about the possible downsides. Sometimes those side effects actually exacerbate the problem the drug is intended to treat.
Addyi
Approved this week as the first drug to treat low libido in premenopausal women, Addyi stirred controversy in part because its benefits are modest compared with its possible downsides. In the drug's largest trial, it improved sexual desire in 9 percent more women than those who took a placebo. Severe drowsiness, on the other hand, increased 13 percent over the control group; dizziness, 9 percent; and nausea, 6 percent. It also showed smaller increases in more serious side effects, such as dangerously low blood pressure and fainting.
Advair
One of the two ingredients in the asthma drug Advair, called salmeterol, increases the risk of asthma-related death. In one big study, there were 13 deaths of patients who took salmeterol, vs. three for those who received a placebo. Other drugs in the same class are thought to cause similar problems. While the reasons are unclear, it could be because salmeterol and other so-called long-acting beta agonists suppress symptoms of worsening disease, so people don't seek medical attention until it's too late.
Researchers don't know whether the second ingredient in Advair, an inhaled steroid that suppresses inflammation, eliminates this risk. The U.S. Food and Drug Administration has asked manufacturers to conduct more trials to study the risk. Advair's label warns that chemicals like salmeterol "increase the risk of asthma-related death."
Antidepressants
Drugs that treat depression have long been linked to increases in suicidal thoughts and behavior for some young people who take them. The FDA asked drugmakers to add warnings about the risks for children and adolescents a decade ago, and regulators later expanded the warnings for young adults up to age 24. Researchers debate whether the warnings scared people away from the drugs who would have benefited, increasing the number of suicide attempts among young people who otherwise might have been treated.
Osteoporosis Drugs
Medications such as Fosamax, called bisphosphonates, are intended to strengthen bones and help frail people avoid fractures, but long-term use of the drugs has raised concerns about osteonecrosis in the jaw (the death of bone cells) and atypical femoral fractures. "Although it is not clear if bisphosphonates are the cause, these unusual femur fractures have been predominantly reported in patients taking bisphosphonates," the FDA says.
Epogen
Drugs like Epogen are used to treat anemia—decreased levels of red blood cells—in patients with chronic kidney disease or those undergoing chemotherapy or some HIV treatments. The medications, known as ESAs, stimulate bone marrow to produce more red blood cells. But they can also cause tumors to grow faster, among other problems. The drugs are used much less frequently in cancer patients than they used to be because of the concerns. A medication guide for the drug warns that Epogen "can lead to death or other serious side effects." Patients with cancer shouldn't take it if the cancer "has a high chance of being cured."
MS Drugs
This month the FDA warned that two patients taking the multiple sclerosis drug Gilenya developed a rare brain infection known as PML, which includes many of the symptoms of MS. The infection is also linked to immunosuppressant drugs such as the MS treatment Tysabri, which carries a warning about the potential brain infection. The cases that sparked the FDA warning for Gilenya hadn't involved patients taking immunosuppressants, and information about those cases has been added to the drug's label.
—with Anna Edney