Ruble Sinks as Nordea Sees Deeper Slump on Kazakh Contagion, Oil
Vladimir Kuznetsov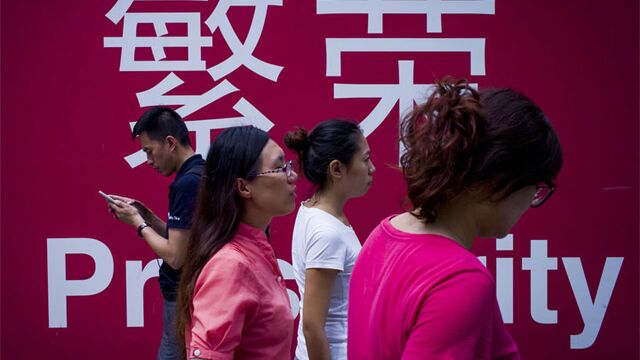 Russia's ruble sank to the lowest level in more than six months, prompting Nordea Bank JSC to predict further losses after neighboring Kazakhstan devalued its currency and oil extended its decline.
The ruble dropped for a sixth day, retreating 0.9 percent to 67.20 against the dollar at 5:30 p.m. in Moscow, the weakest since Feb. 4 on a closing basis. Local currency government bonds fell for a fourth day, lifting the five-year yield 30 basis points to 11.6 percent, the highest since April 7. Stocks gained.
A glut in oil and China's slowing economy are pounding the ruble and Russian bonds along with most emerging-market assets. Kazakhstan, one of Russia's 10 biggest export markets and an oil producer, announced the switch to a free-floating currency on Thursday, mirroring a move by Moscow in November.
"Although these events aren't a direct menace to the ruble, the multiplication effect and the general negative background increase the pressure on the ruble," Denis Davydov, an economist at Nordea in Moscow, said by e-mail. "The next target for the short term is 70 rubles per dollar."
The median forecast of analysts surveyed by Bloomberg is 62 rubles per dollar at the end of the third quarter.
The Micex Index of stocks gained 0.5 percent to 1,681.43. The exporter-heavy group typically earns revenue in foreign currencies.
The dollar-denominated Market Vectors Russia ETF rose 0.1 percent in New York trading, snapping seven days of losses, the longest losing streak since December.
Export Revenue
Brent crude, the benchmark for half of the world's oil, retreated 1 percent to $46.60 per barrel, approaching a six-year low. Oil in rubles fell to 3,138 rubles per barrel, 10 percent below the 12-month average, signaling the Russian currency remains strong relative to the crude price.
The strength threatens to diminish Russia's earnings from oil exports at a time when the economy is shrinking, with analysts forecasting the biggest budget shortfall since 2010.
Plunging oil prices and the rout in emerging markets may prompt the Federal Reserve to delay a much-broadcast rate increase in September, helping to keep ruble weakness in check, Yury Tulinov, head of research at Rosbank PJSC in Moscow, said in e-mailed comments.
"I don't believe oil will stay below 50 for a long time," he said. "And it makes it hard for the Fed to raise interest rates in September."
Before it's here, it's on the Bloomberg Terminal.
LEARN MORE