Stocks Still Make Bank With $1 Natural Gas
by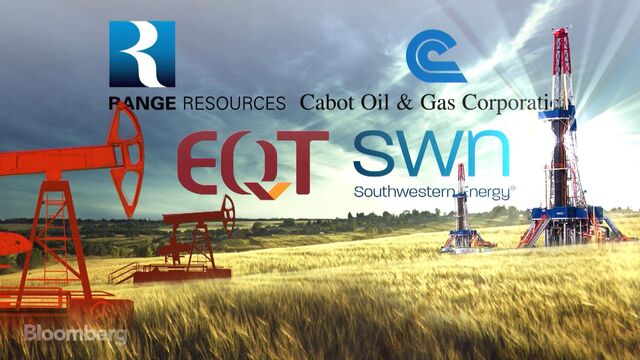 Range Resources, Cabot Oil & Gas, EQT, and Southwestern Energy are some of the names that should be in a world of hurt with natural gas prices in the northeast around $1. But they're not. Here's why: cash costs and hedges.
Vincent Piazza of Bloomberg Intelligence says Range Resources in the second quarter had realized pricing of $2.95 per Mcf –not too shabby with Henry Hub at $2.83 for the same period. Piazza says the reason why Range Resources got so much for its gas was because of hedges – natural gas the company has sold previously for a locked in price. Strip that out and the realized price was $1.95 – which could have slowly eaten away at profits. Luckily for Range Resources, the company is 85% hedged for this year.
So what happens next year once these hedges roll off? Well, Range has locked in hedges for about 50% of its production for 2016. Piazza says there will be some impact to these companies if differentials between northeast natural gas prices and Henry Hub stay wide.
Here's the other silver lining.
Low cash costs – these companies can produce natural gas on the cheap – near dirt cheap. Cash cost are around average $1 Mcf (?) because  - as Piazza puts it - these companies have "cracked the code." They are doing more with less.
Look at Southwestern. It's likely cutting capex in 2016 to $1 billion but plans to grow output by 4% year on year thanks to greater capex discipline and operational efficiency.
Hedges, low costs, better efficiency. They're why Piazza says these companies are in a better position than other names outside the Marcellus/Utica play.
Before it's here, it's on the Bloomberg Terminal.
LEARN MORE