Five Things Everyone Will Be Talking About Today
There's a lot going on. Get caught up here.
By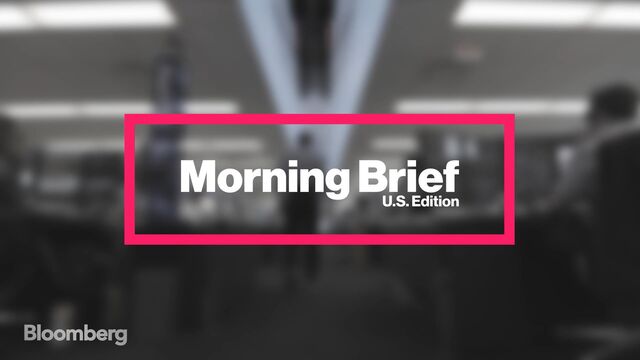 The bad news keeps piling on for commodities and China, a shock gain in U.K. inflation, and housing comes under the spotlight. Here are some of the things that people in markets are talking about today.
China sparks a commodities plunge... again
Oil and copper led a gauge of commodities to a 13-year low on speculation of an ongoing fuel glut and more headwinds for China's economy. Traders are also doubting the government will step in to prop up equities, sending the Shanghai Composite Index to its steepest drop in three weeks. Emerging-market assets and currencies from Russia to Australia also sank. One investor sees an end in sight to the commodity rout: Harris Associates has been snapping up shares of Glencore over the last few weeks. With a 4.5 percent stake worth about $1.6 billion, Harris is now Glencore's fourth-largest shareholder. 
A surprise gain in U.K. inflation 
The pound strengthened against all 31 major peers after U.K. inflation unexpectedly gained pace. Economists expected the headline reading to stay at zero, but it rose to 0.1 percent, mostly thanks to lighter-than-usual discounts on clothes in this year's summer sales. A core measure of price growth jumped to the highest in five months -- to 1.2 percent from 0.8 percent -- higher than the 0.9 percent reading predicted by economists. Inflation is still well below the Bank of England's 2 percent target, but policymakers want it that way in the short term because of the sterling's strength and the oil rout. 
The ongoing Greece saga
The Greek crisis has obviously quieted down quite a bit, but there are still developments people are watching. Germany is set to vote on the Greek bailout package tomorrow. Wolfgang Schäuble has asked lawmakers to support the deal. Meanwhile, once the bailout deal is totally finished, Alexis Tsipras may hold a confidence vote that could potentially trigger a new Greek election.
U.S. housing in the spotlight 
Housing data later today -- toward the end of the peak building and buying season -- will shed some light on the health of the world's largest economy. Real estate has been the hero of the bull market: The Standard and Poor's Supercomposite Homebuilding Index has been beating the S&P 500 by almost 7 percentage points, with every company rising.
Getting ready for the Fed
Tomorrow, all eyes are on the Federal Reserve -- it releases the minutes from its July meeting at 2 p.m. Market watchers now see the chances of a September rate hike at about 44 percent, down from about 50 percent last week. Wal-Mart and Home Depot post earnings today, winding down the U.S. earnings season.
What we've been reading
This is what's caught our eye over the last 24 hours.
Want to receive this post, and more, into your inbox every morning?  Sign up here.