Treasuries Rise, Dollar Slips on Fed; U.S. Stocks Slide With Oil
Jeremy Herron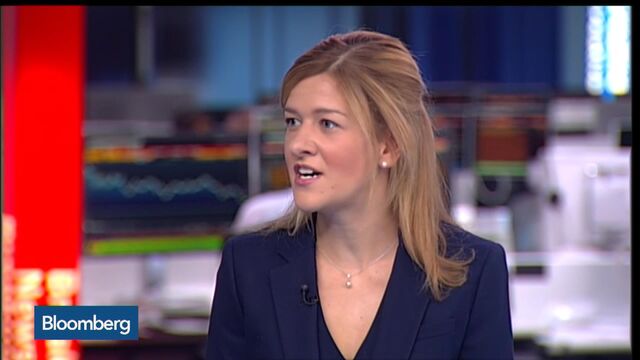 Treasuries rose and the dollar fell as traders reduced bets on a September rate increase after Federal Reserve minutes showed officials sought more progress on inflation. A midafternoon rally in U.S. stocks faded as investors refocused on China and the global economy.
While the Fed's minutes quelled speculation the central bank will raise rates at its next gathering, China's surprise currency devaluation continued to roil emerging-market assets, with concern over the impact of a Chinese slowdown on global growth fueling a rout in commodities. Gold and silver gained on haven demand while oil's selloff deepened on supply issues.
"No matter what, you're going to get a knee-jerk reaction," Steve Bombardiere, an equity trader at Conifer Securities LLC in New York, said by phone. "Trading is so thin it's easy to push things around but there is some nervousness now with commodities getting weaker and China seeming like it's losing a little control."
The Standard & Poor's 500 Index dropped 0.8 percent by 4 p.m. in New York. The index almost erased a more than 1 percent drop after the release of the minutes, before resuming losses. Treasuries held gains throughout the afternoon, with 10-year yields falling seven basis points, or 0.07 percentage point, to 2.12 percent. The Bloomberg Dollar Spot Index dropped 0.3 percent, with the Swiss franc and euro leading gains.
U.S. policy makers said at their meeting in July that they need to see further improvement in the U.S. labor market and inflation rate before lifting rates, the minutes showed.
Odds Slashed
The gathering occurred before China's devaluation on Aug. 11, a move that has already prompted some investors to scale back bets on a September hike. Those odds were reduced further Wednesday, with traders pricing in a 36 percent probability of an increase next month, down from more than 50 percent earlier in August.
Consumer-price data Wednesday cast doubt on how quickly inflation will return toward the Fed's 2 percent target.
"Almost all voters needed more evidence on inflation," said Anthony Valeri, a market strategist with LPL Financial Corp. in San Diego. "Since the meeting, inflation expectations have declined, the dollar has increased further and China has devalued its currency. All of those would argue inflation is less of a risk now than it was at the time of the meeting. That would argue against a Fed rate hike."
The S&P 500 had tumbled more than 1 percent amid a selloff in global equities sparked by losses in developing-nation stocks and currencies. Oil exacerbated worries among equity investors as crude's tumble since June topped 30 percent.
Feeling Way
Emerging-market equities sank a fourth day to the weakest level since October 2011. U.S. crude slid 4.3 percent to $40.80 a barrel.
"There's a lot of uncertainty around the outlook for the market," said Walter Todd, who oversees about $1.1 billion as chief investment officer for Greenwood Capital Associates. "People are feeling their way through the noise and trying to figure out the implications of everything."
Oil plunged to the lowest level in more than six years in New York after a government report showed U.S. crude stockpiles unexpectedly increased last week. Brent for October settlement fell 3.4 percent to end the session at $47.16 a barrel.
Gold and silver rallied at least 1 percent as the retreat in equities and emerging-market currencies revived demand for the metal as a haven investment. Copper fell a fifth day in London, while industrial metals from nickel to zinc rallied.
The Bloomberg Commodity Index slipped a seventh day, losing 0.9 percent to its lowest close since January 2002.