Watch Out, Barbie: Crowdfunded Toy Startups Aren't Playing Around
By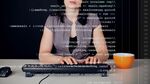 Millennial kids raised with pink toys for girls and blue ones for boys are transitioning into parenthood themselves and finding that gendered playthings are still as rampant as they were in the 90s. So they're doing one of the things this generation does best: Crowdfunding startups that they hope will change the landscape.
"Crowdfunding is definitely a trend we've been seeing in the last couple of years," said Adrienne Appell, a spokeswoman for the Toy Industry Association. "It's allowing new ideas to permeate the market."
Toys proposed on these sites range from books and calendars to dolls and gadgets, with a growing number specifically aimed at tackling the shortage of science, technology, engineering and mathematics (STEM)-oriented toys for girls. Kickstarter, a crowdfunding site, has seen a new campaign nearly every week geared toward encouraging or teaching young girls STEM, a spokeswoman for the company said.
Some toy startups turning to non-traditional funding sources like crowdsourcing are seeing big payouts.
GoldieBlox, a toy set that teaches girls engineering, initially used Kickstarter to garner funding and interest and raised more than $285,000. The product is now sold in 6,000 stores, a company spokeswoman said.
Linkitz, a company that aims to sell interactive armbands that teach girls under eight how to code, was able to crowdfund more than $100,000, founder and MIT-trained computer scientist Lyssa Neel said.

Ian Harkin, the co-founder of a startup toy company called Arklu, said crowdfunding can validate startup toymakers' products and create a customer base before launching.
His company produces the Lottie Doll, which can be dressed as different characters, such as a stargazer or robot builder. The company sold 300,000 dolls and 200,000 accessories last year, he said. Arklu did not use crowdfunding to launch the product because he said the financing technique is less developed in the U.K., but he said the consumer demand for the less gendered products is definitely there.
"(Big toy companies) stay close to what they know; they may tweak slightly their offering or appear to innovate but there is generally a big tin of pink paint and box of glitter in their product finishing room," he said in an e-mail. "There is nothing wrong with pink or glitter — we use both — but it should not define what a girls' toy is and unfortunately, the big box retailers and large toy companies have not moved far from that."
Securing funding is just one step, however. Only 37 percent of Kickstarter projects are able to successfully be funded, according to the company's website, and those that are must then figure out how to turn that upfront cash into a marketable product.
"You have to buy electronics, and then you have to contract a manufacturer and then you have to pay tens of thousands dollars for safety testing, and then you have to ship it," said Linkitz's Neel. "It's a whole new enterprise."
Neel's company, which she said needs to get a product on shelves in time for Christmas, is still looking for a manufacturer, she said, adding that crowdfunding can have a bad reputation of failing to deliver on products in a timely manner.
Manufacturing with a fast turnaround time is especially important in the toy industry, where "trends and popularity move at the speed of light," Appell of the Toy Industry Association said.
Appell said startups have to get their products to their backers as quickly as possible, which can be a challenge, but they also have to go through less red tape than a big-name store. Both kinds of toy companies are still subject to the same stringent safety and design regulations in the United States, however, and that can be a tough lesson for new entrants.
"Companies need to understand all that it takes to manufacture products that are allowed to be sold here," she said.
Getting a product to market doesn't guarantee success. Making a profit may turn out to be even more difficult than making the toy in the first place.
Stephanie Wissink, a senior research analyst for Piper Jaffray, said this holiday season will be the first to judge the success of these new products that crowdfunding consumers seem willing to buy.
"Millennials are the first generation that grew up with equality in opportunity between men and women," she said. "Little girls that are buying these dolls are looking at women who tend to be working, career-focused and a little more equalized. Plus, let's be real, this generation of nine and 10-year-olds has never known a world without mobile devices."
Wissink said she expects more major toy companies will eventually expand their offerings to include more STEM toys marketed to all children.
At least one major big box store is already moving in that direction. This past week, Target announced it would stop labeling its toys and bedding with "boys" and "girls" sections, saying in a statement that the decision was driven by feedback from shoppers.
By drawing girls into STEM at an early age, the idea is that these games and gadgets have the potential to shift the demographics of an entire industry.
"Boys are given tech toys earlier and so they have more familiarity with it. Then when they get into computer science classes, they speak up," said Neel.
In 2013, women made up 26 percent of computing professionals, which is about the same percentage as in 1960, according to a report by the American Association of University Women. 
Neel said she's determined to address the pipeline of diversity since other big toymakers aren't.
"It's a huge market and nobody is addressing girls," she said. "The toy industry has pretty much written them off."