Tianjin Death Toll Rises to 114 as Li Vows Swift Investigation
Bloomberg News
The death toll from blasts at a chemical storage site in China's port city of Tianjin climbed to 114 with 70 people still missing, after Premier Li Keqiang visited the site and vowed to find out what caused the explosions.
The number of missing fell to 70 from 95 when officials identified some people among the bodies found, the official Xinhua News Agency reported, citing Gong Jiansheng, a Tianjin municipal official.
The explosions at a storage site for hazardous materials exposed weaknesses in how chemicals are transported and stored in China, and raised questions about why residential buildings were constructed so close to the site. Officials had confirmed Sunday that hundreds of tons of sodium cyanide had been on the site, a possible violation of safety rules.
Li visited the site Sunday to pay respects to the firefighters. He ordered the swift release of information about the disaster and said it had "taught us an extremely painful lesson," according to Xinhua. He said a State Council investigation team must discover the cause and punish anyone guilty of dereliction of duty.
On Saturday, people were evacuated from a two-mile zone around the industrial site on contamination fears. China sent a team of nuclear and biochemical emergency military workers to the area east of Beijing to search for survivors, the Ministry of National Defense said.
Toyota Production
Preliminary investigations show toxic chemicals including sodium cyanide may have been stored at the warehouse, said Gao Huaiyou, deputy director of the Tianjin Administration of Work Safety.
The death toll included at least 21 firefighters, the highest for a single rescue mission since the People's Republic of China was founded in 1949, Xinhua said. The blasts also left 722 people hospitalized, including 58 in critical or serious conditions, Xinhua reported earlier.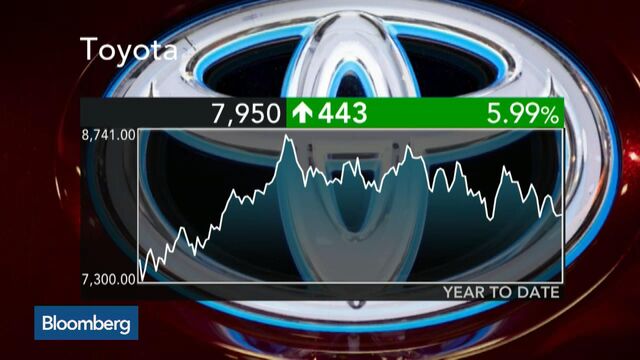 Officials acknowledged that first responders did not know what was on fire and used water to put out flames, which then caused more explosions, according to Xinhua.
Executives of Tianjin Dongjiang Port Rui Hai International Logistics Co., the operator of the location of the explosions, are in police custody, Xinhua said last week. Shipping and logistics operations at the port were still disrupted Friday.
Toyota Motor Corp. on Sunday said three of its production lines in China will stay shut through Aug. 19 because of evacuation advisories still in effect.