Cars
Pebble Beach Vintage Car Auctions Indicate More Collectors Under 40
The demographic may be changing, but sales all told are down from last year
By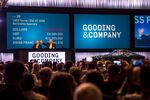 The auction results are in at Pebble Beach, and Ferrari still rules. 
Of the top 10 high-selling cars sold in the days surrounding the annual Pebble Beach Concours d'Elegance car show, seven were Ferraris. 
The top-seller was a 1964 Ferrari 250 LM Coupe that sold for $17,600,000 at the RM Sotheby's auction. Rounding out the top three sellers this weekend were a 1961 Ferrari 250 GT California SWB Spyder that fetched $16,830,000 and a 1962 Ferrari 250 GT SWB Coupe that brought in $16,500,000, both at Gooding & Co. auctions. This was not unexpected—the marque is on a decade of domination in the vintage market. But the environment is undergoing some subtle changes in size and demographic, say experts.

All told, auction houses lead by Gooding, RM Sotheby's, Bonhams, and Mecum Auction took in $390.6 million dollars, according to early estimates by Hagerty, a Traverse City (Mich.) insurer and classic car database. That's down from last year's cumulative total of $428.1 million, though by the end of the week the final number for 2015 will be closer to $410 million as final results trickle in.
"The market continues to show strength, but growth is coming at a slower rate compared to the dramatic increases witnessed for the past several years," says McKeel Hagerty, chief executive officer of Hagerty. "Bidding generally seemed rational, and the dip in prices is a function of slowing momentum and the absence of last year's Ferrari GTO. Prices for special cars are increasing, but elsewhere prices are consistent with what we witnessed during the January auctions."

Among other best-sellers, McLaren, Jaguar, and Porsche took top billing. At RM Sotheby's, a 1998 McLaren F1 LM Specification sold for $13.75 million and a 1953 Jaguar C-Type Works Lightweight Roadster sold for $13.2 million. At Gooding, a 1982 Porsche 956 Coupe sold for $10.1 million.
Hagerty says recent spikes in the Porsche market drove younger (read: under 40) buyers to the Monterey auctions this year and could indicate an emerging market. In fact, while such blue-chips as Ferrari, Lamborghini, and Mercedes-Benz continue strong, so-called Gen X cars are doing quite well. Bonhams sold a 1989 BMW E30 M3 for $96,250, and Sotheby's sold a carbureted 1978 Ferrari 512 BB for $467,500. Even Toyota Supras from the early 1980s are returning strong margins, though they still sell for far less than six figures.

"Prices for emerging segments like 1980-90s cars are increasing," Hagerty says.
Other notable cars sold included a 2005 Ferrari Enzo that had been built as a gift for Pope John Paul II and that fetched $6.050 million; a Steve McQueen-owned 1976 Porsche 930 Turbo Carrera that sold for $1.95 million; and a private collection of 25 Ferraris, Lamborghinis, and Bugattis that fetched a one-sale record of $75.4 million. 

Before it's here, it's on the Bloomberg Terminal.
LEARN MORE