politics
Hillary Clinton E-Mail Screeners Flag 305 Documents for Intelligence Review
In court papers, the State Department blames additional screening for slowing release of the presidential candidate's e-mails.
By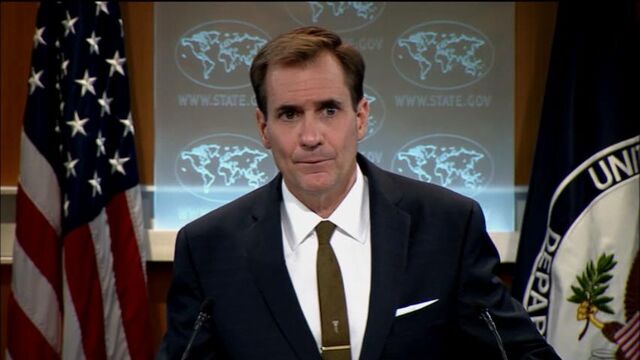 Screeners of the 30,000 Hillary Clinton e-mail messages ordered released by a federal judge in May have flagged 305 of those documents for further review by U.S. intelligence agencies, government lawyers said in court papers.
That information was made public Monday in a filing with Judge Rudolph Contreras in Washington as government attorneys explained why the screeners have fallen behind the schedule he set for making those messages public under a freedom of information request.
The former secretary of state, who is seeking the Democratic Party nomination for president next year, is under scrutiny for her use of a private e-mail account  for official correspondence while she led the State Department. The e-mail account was run through a server at her home in Chappaqua, New York. Clinton last week turned the server over to the FBI, which is now investigating whether any of the data erased from it can be recovered.
Meanwhile, Senate Judiciary Committee Chairman Charles Grassley, an Iowa Republican, on Monday made public a letter he sent Clinton's longtime lawyer, David Kendall, questioning whether he had the necessary security clearance to serve as the custodian of the former secretary of state's e-mails and server. In the letter, sent last week, Grassley poses a number of detailed questions for the normally reticent Kendall to answer and says it appears that Kendall had neither the proper security clearance to tools to handle the e-mails, some of which, it has been determined, contained classified information.
The Clinton e-mails that pass security review are being released in batches, monthly, in response to a lawsuit filed earlier this year by a reporter with Vice News. The journalist, Jason Leopold, last week asked Contreras for an order compelling the government to explain how it plans to pick up the pace of the document review. In an Aug. 7 status report, a State Department official told the judge the agency had fallen behind schedule due to additional necessary intelligence community screening.
Clinton insists she did nothing wrong and took no undue risks with classified information by using a private server. In Iowa last week, she blamed partisan politics for the continuing controversy.
"Out of a sample of approximately 20 percent of the Clinton e-mails, the IC reviewers have only recommended 305 documents—approximately 5.1 percent—for referral to their agencies for consultation,'' the U.S. lawyers said in the filing on Monday opposing Leopold's request.
The screeners will be caught up by the end of September, according to the government. They're scheduled to complete the release process by the end of January.
The case is Leopold v. U.S. Department of State, 15-cv-123, U.S. District Court, District of Columbia (Washington).
Before it's here, it's on the Bloomberg Terminal.
LEARN MORE